About Vaginal Rejuvenation

@headingTag>
Through the side effects of menopause, aging, and childbirth, the tissue and/or skin of the inner and outer vagina can become lax and develop functional difficulties. Nonsurgical vaginal rejuvenation utilizes a radiofrequency (RF) laser to tighten the inside of the vagina and treat symptoms like sexual dysfunction, vaginal dryness, and stress incontinence. Nonsurgical vaginal rejuvenation stimulates the growth of collagen, which in turn strengthens the vaginal skin's resilience and elasticity. It is an excellent nonsurgical choice to cosmetically improve the appearance of the vagina and address potential medical conditions. To find out more about nonsurgical vaginal rejuvenation, schedule a consultation with us at Novo Med Spa in Frisco, TX.
Reviews
"Great facility, the staff was lovely, and Elizabeth is an amazing injector!!"
- C.J. /
Google /
Aug 02, 2019
"Stephanie, Rachel, Emily & Elizabeth are all super friendly, knowledgeable and talented in their expertise!!!!"
- M.G. /
Facebook /
Aug 02, 2019
"Best Med Spa in Frisco, so happy to have joined the monthly membership where you get to choose a free facial treatment every month. Amazing staff and beautiful facilities. Highly recommended!"
- J.B. /
Yelp /
Jul 23, 2019
"I had this ugly purple vein on the tip of my nose. It was probably more of an issue for me and my self esteem than anything. But as an older guy who is dating again, I want to look my best. I really didn't think there was much anyone could do about it. I had never asked if it was fixable and thought it might be like a varicose vein treatment, which made me think, I'll end up looking worse. So I asked could it be treated? No problem was the reply. Under a hundred to treat with a laser. No pain, done in one treatment plus all the other areas on my nose included! Self esteem restored! I LOVE THIS PLACE! So why would a regular guy go to a med spa? I was looking for a place close and reasonable that offered Gainswave for ED. gainswave.com Tired of pill therapy and the headaches and side effects. I did my research and gave it a try. Used care credit to be affordable and am very pleased with the results for a 68 yr old guy. Not quite like High School daze. But damn close. Very professional! Even though it is staffed with women I never felt embarrassed or awkward. My daughters are both doctors so I just feel better taken care of than with a guy doctor. No offense to the male doctors, meant. I just had a weird experience with a male dr when I was younger that made me go eww and scared me. Which is why I prefer a female dr. pa or rn. So guys behave or your kicked out immediately!! As you should be!! The results from the procedure was well worth it!!"
- S.W. /
Yelp /
Jul 15, 2019
"I have canceled my appointment and rescheduled a few times. Today I finally made my appointment and I am so glad I did! All of the ladies were very nice and knowledgeable! The office setting was so relaxing! I will definitely be back!"
- K.P. /
Facebook /
May 17, 2019
Previous
Next
Ideal Candidates

@headingTag>
You could be a great candidate for nonsurgical vaginal rejuvenation if you are interested in repairing vaginal issues or appearance but you are not interested in undergoing cosmetic surgery. This procedure strengthens your vaginal canal, reverses urinary control, allows for increased production of natural moisture and lubrication, decreases sexual discomfort, and enhances sexual arousal and climax. The procedure also provides remarkable results with no downtime. Many patients return to their daily activities immediately following treatment.
Procedure Technique

@headingTag>
Nonsurgical vaginal rejuvenation can be performed in-office in around 30 minutes. No anesthesia is required for the treatment. To perform the procedure, a wand applicator will be slowly passed over the exterior of your labia and vulvar tissues. The handpiece may be inserted into your vagina as it emits controlled radiofrequency (RF) energy to the tissues and other internal structures to stimulate collagen and tighten the area. The wand contains a built-in thermometer to adjust the temperature as needed to prevent burns or injury.
What to Expect

@headingTag>
A recovery period is not usually necessary following a nonsurgical vaginal rejuvenation procedure. You may return to your everyday activities upon the conclusion of the treatment. For maximal results, we highly recommend three treatments, in one-month intervals. Many of our patients notice results after the first or second session, while some may not notice them for up to 3 months following the procedure. These results usually last up to 18 months, but annual follow up treatments will help you retain them.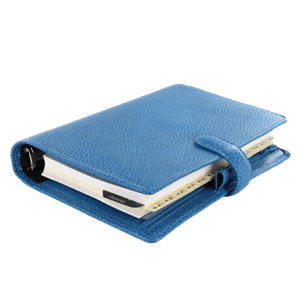 Seek Results Today

@headingTag>
Laser vaginal rejuvenation is a exciting option if you want to counter some of the signs and symptoms that come along with menopause, childbirth, and aging. It can also improve the appearance of your vagina. To learn more about vaginal rejuvenation, contact our office at your earliest convenience.
Related Procedures