About PICO Genesis

@headingTag>
After years of sun and environmental damage, your skin begins to develop areas of excess pigmentation, like brown spots, age spots, melasma, and lesions. Previously treated by high-intensity lasers that were uncomfortable and required a lengthy recovery period, Novo Med Spa in Frisco, TX is pleased to offer an alternative — the PICO Genesis. Using the enlighten laser system by Cutera, the PICO Genesis treatment corrects spots with a non-thermal laser to reveal a smoother, more even complexion. In addition to improving skin imperfections, PICO Genesis prompts natural collagen production, so your skin is stronger and healthier. To learn more about PICO Genesis, schedule a consultation at Novo Med Spa in Frisco.
Reviews
"Great facility, the staff was lovely, and Elizabeth is an amazing injector!!"
- C.J. /
Google /
Aug 02, 2019
"Stephanie, Rachel, Emily & Elizabeth are all super friendly, knowledgeable and talented in their expertise!!!!"
- M.G. /
Facebook /
Aug 02, 2019
"Best Med Spa in Frisco, so happy to have joined the monthly membership where you get to choose a free facial treatment every month. Amazing staff and beautiful facilities. Highly recommended!"
- J.B. /
Yelp /
Jul 23, 2019
"Laser Hair Removal! Botox and plenty of goods. These ladies are awesome!"
- T.W. /
Facebook /
Dec 04, 2018
"I had this ugly purple vein on the tip of my nose. It was probably more of an issue for me and my self esteem than anything. But as an older guy who is dating again, I want to look my best. I really didn't think there was much anyone could do about it. I had never asked if it was fixable and thought it might be like a varicose vein treatment, which made me think, I'll end up looking worse. So I asked could it be treated? No problem was the reply. Under a hundred to treat with a laser. No pain, done in one treatment plus all the other areas on my nose included! Self esteem restored! I LOVE THIS PLACE! So why would a regular guy go to a med spa? I was looking for a place close and reasonable that offered Gainswave for ED. gainswave.com Tired of pill therapy and the headaches and side effects. I did my research and gave it a try. Used care credit to be affordable and am very pleased with the results for a 68 yr old guy. Not quite like High School daze. But damn close. Very professional! Even though it is staffed with women I never felt embarrassed or awkward. My daughters are both doctors so I just feel better taken care of than with a guy doctor. No offense to the male doctors, meant. I just had a weird experience with a male dr when I was younger that made me go eww and scared me. Which is why I prefer a female dr. pa or rn. So guys behave or your kicked out immediately!! As you should be!! The results from the procedure was well worth it!!"
- S.W. /
Yelp /
Jul 15, 2019
Previous
Next
Ideal Candidates

@headingTag>
You may be a candidate for a PICO Genesis treatment if you want a more even skin tone. PICO Genesis can be used to treat age spots, brown spots, hyperpigmentation, melasma, pigmented lesions, and sun damage. The PICO Genesis procedure is safe for all skin types, including those who aren't candidates for IPL (intense pulsed light) treatments. PICO Genesis is also great if you want to see results faster and with fewer sessions compared to other laser treatments.
Procedure Technique

@headingTag>
After your custom PICO Genesis treatment plan is developed during your consultation, the procedure can be performed. You will relax in one of our private treatment rooms while your skin is cleansed and prepped. Depending on how many areas you are having treated and the size of each area, your treatment should take about 30 minutes – 2 hours. As the laser handpiece is passed over your skin, you may feel a sensation similar to the snap of a rubber band. Once the treatment is complete, a soothing moisturizer will be applied, and you will be given aftercare instructions.
What to Expect

@headingTag>
After your PICO Genesis treatment, you will be able to leave and resume normal activities. In most cases, patients have no adverse reactions, but it is possible to experience temporary redness, swelling, or itching. 1 – 2 weeks before results are visible as new healthy skin grows. During your consultation, you will be told how many sessions you will need to achieve your goals and see your best results. Most patients need 1 – 2 treatments, but some may need up to five. Treatments should be spaced about two weeks apart to give your skin time to heal and recover.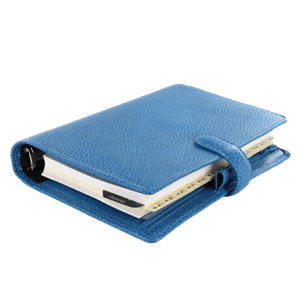 Plan Your Procedure
Procedure Recovery Location

Outpatient
Contact Us
A Brighter Complexion

@headingTag>
Try PICO Genesis treatments at Novo Med Spa in Frisco, TX to see a brighter complexion with more even skin tone. An advanced laser skin treatment, PICO Genesis gives you results faster than other laser procedures with fewer visits. Learn more about PICO Genesis and our other nonsurgical treatments by scheduling a consultation at Novo Med Spa in Frisco.