About Laser Tattoo Removal

@headingTag>
Enlighten laser tattoo removal is the first and only FDA-cleared device that uses three wavelengths and a dual pulsation. This means that it utilizes three lasers in one and both pico and nano technology to treat tattoos. This advanced system treats tattoos more quickly and it treats all skin tones and ink colors whereas most systems only treat 1 – 2 ink colors. If you are interested in learning more, call Novo Med Spa in Frisco, TX today. Our seasoned laser technician will be happy to sit down with you to perform a complimentary consultation.
Reviews
"Great facility, the staff was lovely, and Elizabeth is an amazing injector!!"
- C.J. /
Google /
Aug 02, 2019
"Stephanie, Rachel, Emily & Elizabeth are all super friendly, knowledgeable and talented in their expertise!!!!"
- M.G. /
Facebook /
Aug 02, 2019
"Best Med Spa in Frisco, so happy to have joined the monthly membership where you get to choose a free facial treatment every month. Amazing staff and beautiful facilities. Highly recommended!"
- J.B. /
Yelp /
Jul 23, 2019
"I had this ugly purple vein on the tip of my nose. It was probably more of an issue for me and my self esteem than anything. But as an older guy who is dating again, I want to look my best. I really didn't think there was much anyone could do about it. I had never asked if it was fixable and thought it might be like a varicose vein treatment, which made me think, I'll end up looking worse. So I asked could it be treated? No problem was the reply. Under a hundred to treat with a laser. No pain, done in one treatment plus all the other areas on my nose included! Self esteem restored! I LOVE THIS PLACE! So why would a regular guy go to a med spa? I was looking for a place close and reasonable that offered Gainswave for ED. gainswave.com Tired of pill therapy and the headaches and side effects. I did my research and gave it a try. Used care credit to be affordable and am very pleased with the results for a 68 yr old guy. Not quite like High School daze. But damn close. Very professional! Even though it is staffed with women I never felt embarrassed or awkward. My daughters are both doctors so I just feel better taken care of than with a guy doctor. No offense to the male doctors, meant. I just had a weird experience with a male dr when I was younger that made me go eww and scared me. Which is why I prefer a female dr. pa or rn. So guys behave or your kicked out immediately!! As you should be!! The results from the procedure was well worth it!!"
- S.W. /
Yelp /
Jul 15, 2019
"I have canceled my appointment and rescheduled a few times. Today I finally made my appointment and I am so glad I did! All of the ladies were very nice and knowledgeable! The office setting was so relaxing! I will definitely be back!"
- K.P. /
Facebook /
May 17, 2019
Previous
Next
Ideal Candidates

@headingTag>
Ideal candidates for laser tattoo removal are men and women who:
Want to remove one or more tattoos
Have undergone tattoo removal with other systems without success
Wish to remove a portion of a tattoo or fade a tattoo to have it redone
Have multiple ink colors like red, purple, blue, teal, and green
Desire a faster and cheaper method for tattoo removal with higher success rates
At the beginning of a laser tattoo removal session, patients will be seated or positioned comfortably in a treatment chair within one of our designated laser rooms. A numbing cream will then be applied to the target area and patients will be given specialized glasses to wear to protect their eyes during treatment. Our skilled laser technician will then use the enlighten laser device to trace the tattoo. Although laser treatments may be a little uncomfortable, the pain is very tolerable and many of our patients say it's worth it to have their tattoos removed.
What to expect

@headingTag>
The elighten laser system offers 40% fewer treatments than other devices, which means less money, faster results, and less pain. Patients may experience minor blistering or itching the following day but these symptoms should subside quickly. With the cutting-edge technology of enlighten, patients do not experience scarring like other tattoo removal systems. The cost and number of treatments will be dependent on the size of the tattoo. However, patients will see a noticeable difference after 1 – 2 sessions.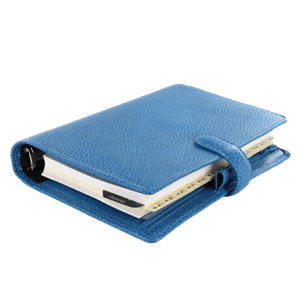 If you are experiencing tattoo remorse or wish to remove a tattoo that was done poorly, call our Frisco office today. Our highly trained and skilled laser technician can help you achieve the look you desire for a clean slate. With enlighten laser tattoo removal, you can obtain faster and more effective results than other common laser removal treatments.
Related Procedures