About Kybella

@headingTag>
Even a bit of excess fat in the upper neck area will cause the appearance of a "double chin" that may be bothersome to both men and women. The additional pockets of fat below the chin (or the submental area) may be caused by aging, weight fluctuations, or genetics that lead to a weaker chin and jawbone for an undefined profile. Our seasoned team of staff is happy to offer a new technique to reduce neck fat at Novo Med Spa in Frisco, TX. Approved by the Food and Drug Administration (FDA), Kybella is the first nonsurgical option for submental fat. The active ingredient in Kybella is a synthetically made version of deoxycholic acid that performs like the natural DA in the body to attack and absorb fat. Once it has been injected beneath the chin, you may see a noticeable reduction in the amount of fat. When the fat is removed, it will not regenerate, so you will enjoy your new, slender profile and defined jawline.
Ideal Candidates

@headingTag>
The best patients for Kybella injectable treatments have unwanted fat in the upper neck (submental area) that causes a double chin or unwanted volume. This injection corrects stubborn areas of fat that cannot be removed with common weight loss methods since it is determined by genetics, aging, or other conditions. If you are near a healthy weight, but diet and exercise have not been able to eliminate the fat in your submental area, Kybella may be the right option for your goals. While Kybella can be used to address small to moderate amounts of fat in the submental area, significant amounts of fat may require surgical liposuction at Novo Med Spa.
Reviews
"Great facility, the staff was lovely, and Elizabeth is an amazing injector!!"
- C.J. /
Google /
Aug 02, 2019
"Stephanie, Rachel, Emily & Elizabeth are all super friendly, knowledgeable and talented in their expertise!!!!"
- M.G. /
Facebook /
Aug 02, 2019
"Best Med Spa in Frisco, so happy to have joined the monthly membership where you get to choose a free facial treatment every month. Amazing staff and beautiful facilities. Highly recommended!"
- J.B. /
Yelp /
Jul 23, 2019
"Laser Hair Removal! Botox and plenty of goods. These ladies are awesome!"
- T.W. /
Facebook /
Dec 04, 2018
"I had this ugly purple vein on the tip of my nose. It was probably more of an issue for me and my self esteem than anything. But as an older guy who is dating again, I want to look my best. I really didn't think there was much anyone could do about it. I had never asked if it was fixable and thought it might be like a varicose vein treatment, which made me think, I'll end up looking worse. So I asked could it be treated? No problem was the reply. Under a hundred to treat with a laser. No pain, done in one treatment plus all the other areas on my nose included! Self esteem restored! I LOVE THIS PLACE! So why would a regular guy go to a med spa? I was looking for a place close and reasonable that offered Gainswave for ED. gainswave.com Tired of pill therapy and the headaches and side effects. I did my research and gave it a try. Used care credit to be affordable and am very pleased with the results for a 68 yr old guy. Not quite like High School daze. But damn close. Very professional! Even though it is staffed with women I never felt embarrassed or awkward. My daughters are both doctors so I just feel better taken care of than with a guy doctor. No offense to the male doctors, meant. I just had a weird experience with a male dr when I was younger that made me go eww and scared me. Which is why I prefer a female dr. pa or rn. So guys behave or your kicked out immediately!! As you should be!! The results from the procedure was well worth it!!"
- S.W. /
Yelp /
Jul 15, 2019
Previous
Next
Procedure Technique

@headingTag>
Kybella is done during an in-office appointment. We will generally apply a numbing gel to the injected area, if desired, after the skin is clean. The procedure takes about 15 – 20 minutes, which includes a few small injections targeting the submental area. Some patients may require one treatment to get to their desired look, while some may want a few treatments spaced 3 – 4 weeks apart at Novo Med Spa.
What to Expect

@headingTag>
Injections of Kybella don't require anesthesia, so you are allowed to leave the office as soon as you feel comfortable to resume your daily plans. You may notice temporary bruising, numbness, or swelling below your chin, although this should not last longer than a couple of days. Call Novo Med Spa immediately if you are noticing any unusual side effects, including facial muscle weakness, difficulty swallowing, or if your smile is uneven. While the fat cells affected by Kybella do not re-grow, the cells left can grow larger, so you need to maintain a steady weight after your Kybella injections to prevent new pockets of fat from forming. Optimal results following this treatment leave your neck looking sleeker and tighter and your profile will be more defined.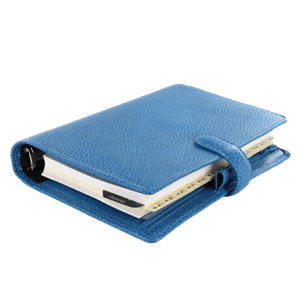 Reduce Neck Fat Today

@headingTag>
Just because everyone else in your family may have to mask their hereditary double chin doesn't mean you need to. Schedule an initial consultation with one of our aesthetic team members to learn more about the revolutionary Kybella injectable treatments at Novo Med Spa in Frisco, TX to eliminate a "double chin," so you can enjoy a well-defined chin and jawline.
Related Procedures