Hair loss is a major concern for many individuals, whether it is caused by age, genetics, hormones, medical conditions or even from styling practices and/or products. With recent advances in the industry of hair restoration research, new treatments have been created to help combat the problem. Platelet-rich plasma, or PRP, is an advanced nonsurgical procedure for individuals that produces remarkable results in slowing down, stopping, and reversing hair loss. PRP has shown promising outcomes in patients with alopecia areata and thinning eyebrows. Novo Med Spa of Frisco, TX offers PRP therapy for patients who are experiencing any stage of hair loss. By blending a powerful solution of growth factors and bioactive proteins, we can help strengthen the function of your hair, leading to longer, thicker, healthier locks.
Reviews
"Great facility, the staff was lovely, and Elizabeth is an amazing injector!!"
- C.J. /
Google /
Aug 02, 2019
"Stephanie, Rachel, Emily & Elizabeth are all super friendly, knowledgeable and talented in their expertise!!!!"
- M.G. /
Facebook /
Aug 02, 2019
"Best Med Spa in Frisco, so happy to have joined the monthly membership where you get to choose a free facial treatment every month. Amazing staff and beautiful facilities. Highly recommended!"
- J.B. /
Yelp /
Jul 23, 2019
"Laser Hair Removal! Botox and plenty of goods. These ladies are awesome!"
- T.W. /
Facebook /
Dec 04, 2018
"I had this ugly purple vein on the tip of my nose. It was probably more of an issue for me and my self esteem than anything. But as an older guy who is dating again, I want to look my best. I really didn't think there was much anyone could do about it. I had never asked if it was fixable and thought it might be like a varicose vein treatment, which made me think, I'll end up looking worse. So I asked could it be treated? No problem was the reply. Under a hundred to treat with a laser. No pain, done in one treatment plus all the other areas on my nose included! Self esteem restored! I LOVE THIS PLACE! So why would a regular guy go to a med spa? I was looking for a place close and reasonable that offered Gainswave for ED. gainswave.com Tired of pill therapy and the headaches and side effects. I did my research and gave it a try. Used care credit to be affordable and am very pleased with the results for a 68 yr old guy. Not quite like High School daze. But damn close. Very professional! Even though it is staffed with women I never felt embarrassed or awkward. My daughters are both doctors so I just feel better taken care of than with a guy doctor. No offense to the male doctors, meant. I just had a weird experience with a male dr when I was younger that made me go eww and scared me. Which is why I prefer a female dr. pa or rn. So guys behave or your kicked out immediately!! As you should be!! The results from the procedure was well worth it!!"
- S.W. /
Yelp /
Jul 15, 2019
Previous
Next
Ideal Candidates

@headingTag>
Any man or woman suffering from hair loss is essentially an excellent candidate for PRP hair therapy, but those with early hair loss typically yield the most favorable results. PRP is best used for patients with androgenic alopecia, which is a genetically determined type of hair thinning that most often occurs along the top of the head. In women, this could look like a widening part with regular hair thickness at the back of the head. Patients with parts of "weak quality" hair growth on the scalp with still functioning hair follicles usually have the greatest outcomes with PRP hair regrowth treatments.
Procedure Technique

@headingTag>
A minimally invasive procedure, the PRP therapy is a short 60-minute in-office visit. The session begins with drawing a small amount of your blood and placing it in a special machine, which circulates the blood at high speeds to separate the platelets from the remainder of the blood components. Next, a local anesthetic is used on your scalp and the concentrated platelet-rich plasma is reintroduced into parts of your scalp that show hair thinning. Finally, microneedling is completed on the scalp to create micro-trauma and micro-channels into the skin, which activates the PRP and enables them to penetrate deep into the skin. Novo Med Spa's protocol for nonsurgical management of hair loss includes an initial treatment, and maintenance treatments about every nine months to one year.
What to Expect

@headingTag>
There's absolutely no downtime following this procedure, with practically no limitations or restrictions. Sometimes patients may develop some redness, minimal swelling, and mild tenderness to the treated areas. These symptoms might last up to 48 hours. While results differ for each patient, cosmetic benefits are usually seen around 4 – 6 months after the first treatment and may continue to reveal themselves up to a full year following treatment. As PRP is not a permanent option for hair loss, repeat treatments are highly recommended every 12 – 18 months. It is crucial to remember that PRP does not grow new hair follicles in places where you are already bald. It is used to reverse the miniaturization of hair follicles so they will produce healthier, thicker, longer hair fibers.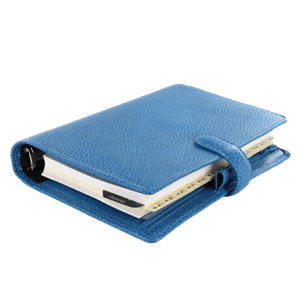 Stimulate New Growth

@headingTag>
PRP therapy is a scientifically backed choice for people struggling to discover hair loss solutions. At Novo Med Spa, we are proud to provide innovative solutions to efficiently treat thinning hair. To hear more about PRP treatment sessions, we ask you to call our Frisco, TX office today.
Related Procedures