About Vaginal Rejuvenation
For women, sexual health is a vital part of everyday living and can affect one's quality of life. Problems, such as vaginal dryness, vaginal laxity, the inability to climax, and urinary incontinence, can cause worry and in some cases, interrupt your personal relationships. At Novo Med Spa in Frisco, TX, we offer the newest treatments in nonsurgical vaginal restoration, including Biologic Vaginal Rejuvenation, which is an allograft injection that is used to improve overall sexual dysfunction. Biologic Vaginal Rejuvenation rejuvenates the vaginal tissues so they look healthier, feel tighter, and function better. This growth factor can be injected into the clitoris, as well as other areas of the vagina to help achieve better orgasms faster. It can also improve urinary incontinence without surgery. We invite you to call Novo Med Spa today and learn more about Biologic Vaginal Rejuvenation and how it can help you.
Reviews
"Leslie is the best! Love the office! Great facility"
- J.L. /
Facebook /
Dec 04, 2018
"This is my favorite place to go and the only Med spa I'll go to!"
- M.P. /
Facebook /
Jan 25, 2019
"Novo Med spa is fantastic. Leslie is the best!!"
- C.B. /
Google /
Jan 08, 2019
"Leslie is amazing.  The staff @ novo med spa is also great.  I keep getting compliments on my skin and asked "who does my face?"  I would not go to anyone else"
- S.H. /
Yelp /
Jan 07, 2019
"Fabulous service!"
- D.G. /
Google /
Dec 28, 2018
Previous
Next
Biologic Vaginal Rejuvenation is a treatment that can help many women suffering from a variety of conditions. Urinary incontinence, in particular, can be improved with a Biologic Vaginal Rejuvenation injection. In addition, if you have a low sex drive and have trouble climaxing or are disappointed with weak orgasms, Biologic Vaginal Rejuvenation may be an option. It is also helpful for women with vaginal laxity or vaginal dryness, and for those who suffer from pain during intercourse. If your condition cannot be effectively treated or properly addressed with Biologic Vaginal Rejuvenation, we will assess the condition further and possibly recommend a different treatment. At Novo Med Spa, we offer a number of vaginal rejuvenation treatments, depending on your specific concerns and unique needs.
During your personal and private consultation, you will be able to discuss all of your concerns and symptoms. Once it is decided that Biologic Vaginal Rejuvenation is for you, a treatment plan will be created. During treatment, a topical numbing cream will be applied to your vagina in order to provide additional comfort. Allograft tissue is then injected through a very small needle into the clitoral tissue, periurethral tissue, and the vaginal vault. Many times, PRP therapy is combined with Biologic Vaginal Rejuvenation and will be injected into the same areas during the same treatment. The process usually takes about 20 - 40 minutes. This procedure is minimally invasive and does not require any downtime.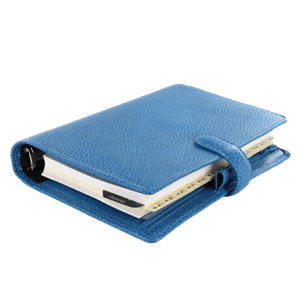 After a Biologic Vaginal Rejuvenation treatment, patients are able to return to their normal activities. Patients typically notice results in about two weeks. Patients report seeing an improvement in a wide variety of vaginal problems, including stress urinary incontinence, the inability to effectively climax, painful intercourse, vaginal laxity, and overall vaginal appearance. With Biologic Vaginal Rejuvenation, newly established blood vessels restore function and sensitivity in the vaginal nerve tissue, including both the clitoris and the g-spot, producing easier arousal and climax during a sexual experience.
If you are experiencing urinary incontinence or are seeking answers and treatment for an overall better sexual experience, call Novo Med Spa today to schedule your consultation. Biologic Vaginal Rejuvenation is an excellent option for many women for various reasons. However, if it is not the right treatment for you, our Frisco, TX practice offers additional services and treatments for female sexual wellness. Together, we will find the right answer and get you back to having a healthy sex life and feeling normal again.