About Vaginal Rejuvenation
Through the side effects of menopause, aging, and childbirth, the tissue and/or skin of the inner and outer vagina can become lax and develop functional difficulties. Nonsurgical vaginal rejuvenation utilizes a radiofrequency (RF) laser to tighten the inside of the vagina and treat symptoms like sexual dysfunction, vaginal dryness, and stress incontinence. Nonsurgical vaginal rejuvenation stimulates the growth of collagen, which in turn strengthens the vaginal skin's resilience and elasticity. It is an excellent nonsurgical choice to cosmetically improve the appearance of the vagina and address potential medical conditions. To find out more about nonsurgical vaginal rejuvenation, schedule a consultation with us at Novo Med Spa in Frisco, TX.
Reviews
"Leslie is the best! Love the office! Great facility"
- J.L. /
Facebook /
Dec 04, 2018
"As part of my 2019 resolution, I signed up for the monthly treatment plan and had my first treatment and Botox. Great staff. Friendly, helpful and their office is lovely. Can't wait to try all their amazing treatment options."
- N.S. /
Yelp /
Nov 30, 2018
"The women are amazing at Novo MedSpa!! Leslie was very thorough on all the procedures and treatments they provide! I will definitely be back!"
- K.B. /
Google /
May 15, 2018
"I love this office! Everyone is so professional! An Amazing staff!"
- S.C. /
Google /
Nov 30, 2018
"Love the staff and I am loving the photo facial treatments! It is taking years of brown aging spots of my face and bringing life to my skin. Love this salon!"
- S.P. /
Google /
Nov 26, 2018
Previous
Next
You could be a great candidate for nonsurgical vaginal rejuvenation if you are interested in repairing vaginal issues or appearance but you are not interested in undergoing cosmetic surgery. This procedure strengthens your vaginal canal, reverses urinary control, allows for increased production of natural moisture and lubrication, decreases sexual discomfort, and enhances sexual arousal and climax. The procedure also provides remarkable results with no downtime. Many patients return to their daily activities immediately following treatment.
Nonsurgical vaginal rejuvenation can be performed in-office in around 30 minutes. No anesthesia is required for the treatment. To perform the procedure, a wand applicator will be slowly passed over the exterior of your labia and vulvar tissues. The handpiece may be inserted into your vagina as it emits controlled radiofrequency (RF) energy to the tissues and other internal structures to stimulate collagen and tighten the area. The wand contains a built-in thermometer to adjust the temperature as needed to prevent burns or injury.
A recovery period is not usually necessary following a nonsurgical vaginal rejuvenation procedure. You may return to your everyday activities upon the conclusion of the treatment. For maximal results, we highly recommend three treatments, in one-month intervals. Many of our patients notice results after the first or second session, while some may not notice them for up to 3 months following the procedure. These results usually last up to 18 months, but annual follow up treatments will help you retain them.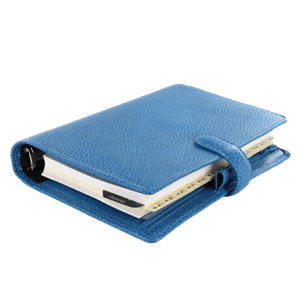 Laser vaginal rejuvenation is a exciting option if you want to counter some of the signs and symptoms that come along with menopause, childbirth, and aging. It can also improve the appearance of your vagina. To learn more about vaginal rejuvenation, contact our office at your earliest convenience.
Related Procedures