Priapus Shots, or P-Shots®, are now offered at Novo Med Spa to men who would like to see an increase in the size of their penis to heighten their sexual experiences. Many men with erectile dysfunction (ED) seek medical treatment to improve the size, girth, and firmness of their erections. Dr. Jerry Lewis in Frisco, TX can address all of these issues with platelet-rich plasma (PRP) within the P-Shot®. With one injection session, you could see a 10 – 20% increase in the length and size of your penis. For up to 18 months, you will experience a longer, thicker erection for a more satisfying sexual experience for you and your partner.
The PRP made from your own blood will also create better blood flow and new blood vessel growth within your penis. We invite you to learn more about the P-Shot® and how it can provide you with a larger, longer, and firmer penis for optimal sexual performance, Call and schedule a consultation with Dr. Lewis today.
Reviews
"The women are amazing at Novo MedSpa!! Leslie was very thorough on all the procedures and treatments they provide! I will definitely be back!"
- K.B. /
Google /
May 15, 2018
"This place is seriously amazing! I first went in a few months back when I was struggling with adult acne, after a consultation an expert recommended a chemical peel and their acne medicine. I saw amazing results within a couple weeks! My sin completely cleared up and I've never been happier with it. I've continued to go since for another chemical peel and Botox in my forehead, I'll even be there this Friday! The facility is beautifully decorated and VERY clean. You don't feel like you've walked into a typical boring clinic. The staff is also wonderful and so friendly!! From receptionist, estitishion and even the owner this place had made me feel right at home and happy in your own skin. I highly recommend this spa to everyone!"
- K.D. /
Google /
Aug 30, 2018
"Leslie did a great job on my skin with IPL last week. After years of sun damage I can already see an improvement in tone and texture. I'll have two more treatments and then just periodic upkeep. I can only image how it will look in a couple months. Thank you Leslie!!!Lore' c"
- L.C. /
Google /
Aug 07, 2018
"This was my very visit to Nova Med Spa for the hair removal treatment and the Vitalize Chemical Pill. I had a very pleasant experience, not too much burning for both treatments. Stephanie was very informative and professional. She made me feel comfortable during both procedures. The ladies at Nova Med Spa were very welcoming."
- P.T. /
Google /
Jun 26, 2018
"Nice place the staff was wonderful."
- V.P. /
Facebook /
Jun 22, 2018
Previous
Next
There are many biological factors involved in the development of erectile dysfunction. Ideally, a man who experiences weak erections that do not last very long is a great candidate for the P-Shot®. The injection of PRP would increase the size, girth, and length of a man's penis to enhance the sensation and erection during his sexual experience.
We also see patients who already take prescription medications like Viagra® or Cialis® to enhance their erections. These men are candidates for the P-Shot® and can continue their medication as directed by their doctor. At Novo Med Spa, we will not offer the P-Shot® to men who smoke to prevent unwanted side effects or reactions.
Your P-Shot® will take place in one of our private treatment rooms, but first, we will need to prepare the PRP serum. A small amount of blood will be drawn from your arm so that it can be taken to our lab. At this time, Dr. Lewis may also apply a topical numbing cream to the treatment area on your penis. Your blood will be spun in a centrifuge to isolate the platelets from the growth factors. Once the process is complete, the newly created PRP will be put into a vial and brought back to your room. The injections (with two fine-gauge needles) will go into the penis. The P-Shot® should not be painful. Some patients report feeling a slight pressure to a mild discomfort once the needle is inserted. Afterward, you may get dressed and leave our office to resume your regular activities.
Every patient responds to the P-Shot® differently, but you can expect to see results. While some men will observe an immediate improvement, other men may not notice a change for several weeks. Since the P-shot® is made with your own growth factors, there is little risk of allergic reaction or side effects. Some men also have a second injection session in week 4 – 8 to strengthen the blood flow and growth factors even further. Dr. Lewis may recommend other enhancement therapies, such as the GAINSWave technology, to increase blood flow and remedy erectile dysfunction.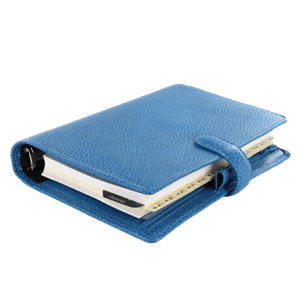 Intensify With the P-Shot®
For more powerful, intense erections, you should try the P-Shot® at Novo Med Spa in Frisco, TX. Using your own blood and growth factors, you can heighten your sexual experiences by enhancing the girth, length, and firmness of your erection with the P-Shot®. If you would like to make an appointment or if you have a few questions about the P-Shot®, please contact us. We would be happy to help you find the answers or schedule you an appointment to see Dr. Lewis.