Sexual health issues are quality of life issues. Dr. Jerry Lewis at Novo Med Spa in Frisco, TX offers his female patients the O-Shot® (Orgasm Shot®). This treatment not only acts as a sexual enhancement, it rejuvenates the vaginal tissues to feel tighter, healthier, and perform better. The O-Shot® is not a medication. Dr. Lewis will take a sample of your own blood and separate the platelet-rich plasma to be injected back into the upper vagina and clitoris. This can help you achieve more frequent orgasms faster, increase the likelihood of vaginal orgasms, and have an overall better sexual experience. The O-Shot® can also tighten the skin to help with incontinence issues, vaginal dryness, lax skin on the vulva, and more. If you are interested in having a conversation with Dr. Lewis on how to enhance your feminine health, contact our office in Frisco to schedule an appointment.
Reviews
"I've had several treatments over the past few months at this spa from Elizabeth with fantastic results. Elizabeth has done my Microneedling, PICO Genesis, Laser Genesis, and most recently my Botox. I have to say after several treatments and procedures, I am happy with the results. I've seen an improvement in my skins texture, the removal of sun damage, and pore size. It was very evident that Elizabeth is an experienced RN when she took the time to actually measure and mark for my Botox. Not everyone I've received Botox from in the past has taken the time to do this, so it was sort of refreshing and comforting knowing my injector wasn't just "winging-it." Elizabeth's attention to detail, knowledge, and professional, friendly attitude is exactly what you want and expect from a Med Spa. I will definitely be back!"
- C.C. /
Google /
Feb 26, 2019
"My first Botox experience could not have been better than it was at Novo! The staff was friendly and professional. Elizabeth made me feel comfortable and took her time explaining the process and listening to exactly the look I was going for!"
- E.S. /
Google /
Feb 22, 2019
"Wonderful experience. Staff was friendly and knowledgeable . Elizabeth performed my prp facial with easy and care !"
- C.T. /
Google /
Feb 14, 2019
"This is my favorite place to go and the only Med spa I'll go to!"
- M.P. /
Facebook /
Jan 25, 2019
"Fabulous service!"
- D.G. /
Google /
Dec 28, 2018
Previous
Next
There really is no right or wrong answer to who is an excellent candidate for the O-Shot® (except for smokers — we will not do this treatment for smokers). There may be different levels of severity in the presenting problems, but most women will qualify for the O-Shot®. If the condition cannot be properly addressed with the O-Shot®, Dr. Lewis will make recommendations to what might be a better solution. The injection of your own platelet-rich plasma into the upper vagina and clitoris may help with the following conditions:
No desire for sex or have a limited sex drive
Disappointing orgasms or the inability to have an orgasm at all
Chronic pain experienced during sexual intercourse
Loose skin
Trauma and/or scars from childbirth
Skin conditions like lichen planus or lichen sclerosus
An absence of vaginal lubrication
Urge, stress, or postpartum urinary or fecal incontinence
Of course, you may have a combination of issues that could benefit from an injection of your own PRP. The O-Shot® will produce the growth of new, younger tissues within the vagina.
During your O-Shot® session, we will invite you to relax and recline in a private treatment room while we prepare you for the injections. One of our nurses will draw your blood from your arm. We may also apply a topical anesthetic or numbing cream at the injection site for your comfort. Then, we will create the PRP through a separation process with a centrifuge to isolate the growth factors needed. Dr. Lewis will inject the O-Shot® in the upper vagina and in the clitoris. You will be able to go about your day as normal after the appointment.
You may see an immediate difference in your symptoms or vaginal issues; however, most women observe greater results weeks after the new tissues (collagen) have had time to grow. You may also have additional injections to increase the effectiveness of the therapy.
As the O-Shot® continues to grow new tissues within the vagina, there are many benefits that can be experienced, such as:
A healthier sex drive (enhanced libido)
An increase in the capacity to have an orgasm
A greater intensity felt from clitoral stimulation
A noticeable difference in personal lubrication
An improvement in the symptoms of intensely painful sexual intercourse
A reduction in laxity of the vaginal tissues
A renewed texture to the lips of the vagina (vulva)
A new tightness in the vaginal opening
Fewer instances of urge, stress, or postpartum incontinence
Novo Med Spa also offers follow-up appointments for maintenance O-Shot® injections or to increase the effects of the initial treatment.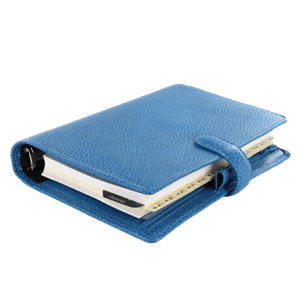 It is easy to understand how you may be too embarrassed to talk about your experiences with decreased sexual sensation, vaginal tightness, and other feminine health issues. At Novo Med Spa, Dr. Lewis invites you to have the discussion with him in a private consultation. He may recommend the O-Shot® as a solution to your condition in the place of a more invasive surgery or treatment. Call our office in Frisco, TX today.