Erectile dysfunction (ED) can be a frustrating problem for men. Thankfully, there are a number of treatment options available today to help overcome this sometimes embarrassing, yet common condition. At Novo Med Spa in Frisco, TX, we offer innovative solutions to help restore male sexual performance. Biologic Erectile Dysfunction Shot is a cutting-edge treatment for erectile dysfunction that uses an FDA-approved suspension allograft to treat the root cause of ED and improve overall sexual function. Biologic Erectile Dysfunction Shot helps to improve erection quality, allows for easier arousal, results in improved sexual sensation and sensitivity, and helps erections last longer. Before trying more invasive treatments or medications, we invite you to call Novo Med Spa to learn more about Biologic Erectile Dysfunction Shot and the other noninvasive methods we offer.
Reviews
"I had such an amazing experience at Novo Spa! I felt so comfortable from the minute I walked in, thanks to the friendly and knowledgeable staff! My results were amazing and I can't wait to go back! Elizabeth knew how to make my lips look extra amazing and natural and my skin feels amazing after the silkpeel treatment!"
- K.L. /
Google /
May 08, 2019
"I absolutely love this place. The staff made me feel so welcomed and relaxed. Not only did I feel comfortable, but I saw real results. I have severe acne scarring and I saw great results from just one treatment. Stephanie was absolutely amazing. She thoroughly explained different facial treatments and which treatments would work best for my skin and the results I wanted to see. She was so kind and I can't wait to go back."
- A.R. /
Google /
Apr 17, 2019
"From the moment you walk in this place is adorable! Love the staff, Stephanie is incredible! They seriously fixed the my skin after years of struggling with acne and red spots. Go in for a consultation and they will recommend the best service for your skin!"
- H.W. /
Google /
Apr 14, 2019
"Novo Med Spa is WONDERFUL! I've received three IPL photofacials and the redness that I've lived with on my face for years is completely gone! Stephanie was great and made sure I was comfortable throughout the whole treatment. I highly recommend Novo Med Spa!"
- M.H. /
Google /
Apr 11, 2019
"This was my first laser treatment experience and Novo Med Spa went above and beyond my expectations. I came in for the IPL and Stephanie, my provider, was knowledgeable and professional from beginning to end. Her pleasant voice was relaxing and she was conscious at all times to make me feel comfortable during the procedure. All staff are friendly and I am looking forward to my next visit to Novo Med Spa as well as an improved complexion."
- M.S. /
Google /
Apr 02, 2019
Previous
Next
Men who have erectile dysfunction have trouble achieving or maintaining an erection. Some men may not be able to get an erection that is hard enough for sexual activity. In addition, overall arousal can also play a part in your ED symptoms. Biologic Erectile Dysfunction Shot may be a good treatment option if you hope to treat your erectile dysfunction without an expensive, invasive procedure or with medication. Even men with certain conditions or chronic diseases, as well as those who may be on medication, can benefit from this treatment. Biologic Erectile Dysfunction Shot can be administered safely and effectively in the privacy of our Frisco, TX medical office.
After your initial consultation, if it is decided that Biologic Erectile Dysfunction Shot is right for your erectile dysfunction needs, a treatment session can be scheduled and take place in just under 45 minutes. We will first apply a numbing ointment to the penis to help avoid any major discomfort. Allograft tissue is then injected through a very small fine needle into each side of the penis. PRP therapy may also be used at the same time for optimal results. After treatment, you can return to normal activities.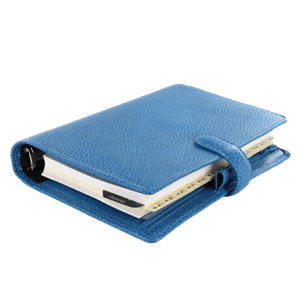 This treatment is a new, innovative way to help restore healthy erections. The allograft growth factors stimulate the formation of new blood vessel networks within the penis that replace the existing damaged pathways that impede blood flow. Most patients begin seeing the results from Biologic Erectile Dysfunction Shot within 5 - 15 days. Patients report being able to achieve erections faster and that last longer. Novo Med Spa offers several other nonsurgical ED treatments that can be considered with the Biologic Erectile Dysfunction Shot. We will discuss each option in detail during your consultation.
At Novo Med Spa, we offer the latest innovations in ED treatment and we are committed to bringing you the best options to help you overcome your sexual performance problems. We invite you to learn more about the Biologic Erectile Dysfunction Shot and the other erectile dysfunction and sexual wellness treatments we offer by calling our Frisco, TX office today.