If your self-confidence is affected by skin that is not as taut or toned as you wish it was, Novo Med Spa can help to improve its laxity with Ultherapy, a nonsurgical procedure designed for the treatment of loose facial, neck, and chest skin. With approval by the Food and Drug Administration (FDA), Ultherapy's ultrasound energy can increase the laxity of your skin in a fast, easy treatment session that is tolerable and does not require a long recovery period. After your treatment, as your skin begins to heal itself, your body will naturally create more collagen, repairing the skin. Novo Med Spa medical director Dr. Jerry Lewis is proud to offer Ultherapy to Frisco, TX patients. This procedure can be performed in conjunction with other skin rejuvenating services, such as laser skin resurfacing or an injectable, for dynamic results that leave you looking and feeling youthful and revitalized.
Reviews
"I had such an amazing experience at Novo Spa! I felt so comfortable from the minute I walked in, thanks to the friendly and knowledgeable staff! My results were amazing and I can't wait to go back! Elizabeth knew how to make my lips look extra amazing and natural and my skin feels amazing after the silkpeel treatment!"
- K.L. /
Google /
May 08, 2019
"I absolutely love this place. The staff made me feel so welcomed and relaxed. Not only did I feel comfortable, but I saw real results. I have severe acne scarring and I saw great results from just one treatment. Stephanie was absolutely amazing. She thoroughly explained different facial treatments and which treatments would work best for my skin and the results I wanted to see. She was so kind and I can't wait to go back."
- A.R. /
Google /
Apr 17, 2019
"From the moment you walk in this place is adorable! Love the staff, Stephanie is incredible! They seriously fixed the my skin after years of struggling with acne and red spots. Go in for a consultation and they will recommend the best service for your skin!"
- H.W. /
Google /
Apr 14, 2019
"Novo Med Spa is WONDERFUL! I've received three IPL photofacials and the redness that I've lived with on my face for years is completely gone! Stephanie was great and made sure I was comfortable throughout the whole treatment. I highly recommend Novo Med Spa!"
- M.H. /
Google /
Apr 11, 2019
"This was my first laser treatment experience and Novo Med Spa went above and beyond my expectations. I came in for the IPL and Stephanie, my provider, was knowledgeable and professional from beginning to end. Her pleasant voice was relaxing and she was conscious at all times to make me feel comfortable during the procedure. All staff are friendly and I am looking forward to my next visit to Novo Med Spa as well as an improved complexion."
- M.S. /
Google /
Apr 02, 2019
Previous
Next
Both men and women can benefit from Ultherapy. If you are beginning to notice that your facial skin has become less firm with mild to moderate wrinkles (in the areas around the brow, eyes, and mouth), or you have noticed a slight droop in the jowls, you may be a good candidate for Ultherapy treatments at Novo Med Spa. If you have more developed sagging or deeper lines and wrinkles, Ultherapy may not provide the results you desire. Speak with Dr. Lewis during your consultation to learn whether Ultherapy is an ideal solution for you.
When you arrive for your Ultherapy session, you will be asked to lie down comfortably in our minor procedures room where one of our med spa professionals will prepare your treatment area. We may apply a topical or local anesthetic before beginning your treatment. To complete your procedure, a handheld device that uses ultrasound energy waves will glide over your skin. Depending on the number of areas you are having treated, your sessions may last an average of 30 – 90 minutes. It is common for your skin to look somewhat pink and inflamed right after treatment. We recommend the use of cold compresses and over-the-counter pain medication to reduce any discomfort and inflammation. You may apply makeup after your session (if you wish) and return to your daily activities right away.
Ultherapy treatments do not show results immediately. Additionally, it may take a while for the skin around your treatment area to heal after your session. As collagen production is stimulated during the treatment, your skin will become more toned over time with results that are fully apparent around 6 – 8 months.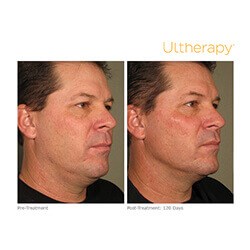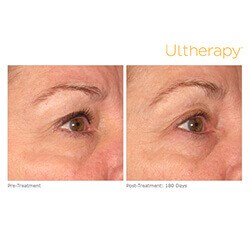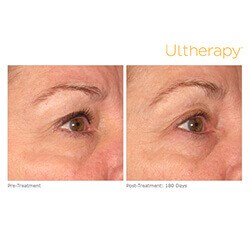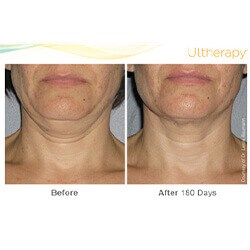 Frequently Asked Questions
What areas does Ultherapy treat?
Ultherapy can be used to treat several areas of the body, including the face, neck, and chest. Approved by the Food and Drug Administration (FDA), Ultherapy was designed to address loose skin for a rejuvenated, smooth appearance.
Who should get Ultherapy?
Any male or female patient who desires smoother, healthier skin is an ideal candidate for Ultherapy. While your results will be gradual, they will be significant and lasting. Ultherapy is an ideal solution for those who still have a good skin tone but are beginning to notice laxity in certain areas of the body.
Will I see results from Ultherapy right away?
Ultherapy does not provide immediate improvements. Optimal results typically become apparent a few months after your session. Patients may also enjoy a boost to their results with a follow-up session approximately a year after their initial treatment.
Do I need multiple Ultherapy treatments?
Generally speaking, most patients see significant results with a single treatment. However, the number of sessions needed will depend on the condition of your skin, as well as your aesthetic goals.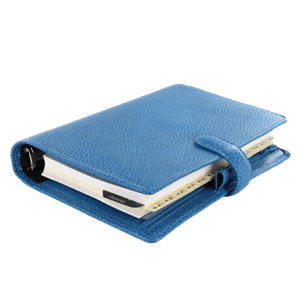 Age Gracefully with Ultherapy
Treat yourself to Ultherapy treatments at Novo Med Spa to achieve taut, firm, youthful skin that you will be proud to flaunt. Our high-tech ultrasound equipment is approved by the FDA to tighten and firm your skin with no downtime and very few side effects. We would love to discuss this exciting treatment with you during a confidential consultation with Dr. Jerry Lewis at our Frisco, TX office. Schedule your appointment today!