About Laser Tattoo Removal
Enlighten laser tattoo removal is the first and only FDA-cleared device that uses three wavelengths and a dual pulsation. This means that it utilizes three lasers in one and both pico and nano technology to treat tattoos. This advanced system treats tattoos more quickly and it treats all skin tones and ink colors whereas most systems only treat 1 – 2 ink colors. If you are interested in learning more, call Novo Med Spa in Frisco, TX today. Our seasoned laser technician will be happy to sit down with you to perform a complimentary consultation.
Reviews
"I had such an amazing experience at Novo Spa! I felt so comfortable from the minute I walked in, thanks to the friendly and knowledgeable staff! My results were amazing and I can't wait to go back! Elizabeth knew how to make my lips look extra amazing and natural and my skin feels amazing after the silkpeel treatment!"
- K.L. /
Google /
May 08, 2019
"I absolutely love this place. The staff made me feel so welcomed and relaxed. Not only did I feel comfortable, but I saw real results. I have severe acne scarring and I saw great results from just one treatment. Stephanie was absolutely amazing. She thoroughly explained different facial treatments and which treatments would work best for my skin and the results I wanted to see. She was so kind and I can't wait to go back."
- A.R. /
Google /
Apr 17, 2019
"From the moment you walk in this place is adorable! Love the staff, Stephanie is incredible! They seriously fixed the my skin after years of struggling with acne and red spots. Go in for a consultation and they will recommend the best service for your skin!"
- H.W. /
Google /
Apr 14, 2019
"Novo Med Spa is WONDERFUL! I've received three IPL photofacials and the redness that I've lived with on my face for years is completely gone! Stephanie was great and made sure I was comfortable throughout the whole treatment. I highly recommend Novo Med Spa!"
- M.H. /
Google /
Apr 11, 2019
"This was my first laser treatment experience and Novo Med Spa went above and beyond my expectations. I came in for the IPL and Stephanie, my provider, was knowledgeable and professional from beginning to end. Her pleasant voice was relaxing and she was conscious at all times to make me feel comfortable during the procedure. All staff are friendly and I am looking forward to my next visit to Novo Med Spa as well as an improved complexion."
- M.S. /
Google /
Apr 02, 2019
Previous
Next
Ideal candidates for laser tattoo removal are men and women who:
Want to remove one or more tattoos
Have undergone tattoo removal with other systems without success
Wish to remove a portion of a tattoo or fade a tattoo to have it redone
Have multiple ink colors like red, purple, blue, teal, and green
Desire a faster and cheaper method for tattoo removal with higher success rates
At the beginning of a laser tattoo removal session, patients will be seated or positioned comfortably in a treatment chair within one of our designated laser rooms. A numbing cream will then be applied to the target area and patients will be given specialized glasses to wear to protect their eyes during treatment. Our skilled laser technician will then use the enlighten laser device to trace the tattoo. Although laser treatments may be a little uncomfortable, the pain is very tolerable and many of our patients say it's worth it to have their tattoos removed.
The elighten laser system offers 40% fewer treatments than other devices, which means less money, faster results, and less pain. Patients may experience minor blistering or itching the following day but these symptoms should subside quickly. With the cutting-edge technology of enlighten, patients do not experience scarring like other tattoo removal systems. The cost and number of treatments will be dependent on the size of the tattoo. However, patients will see a noticeable difference after 1 – 2 sessions.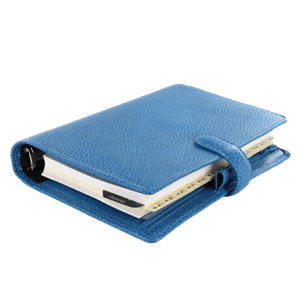 If you are experiencing tattoo remorse or wish to remove a tattoo that was done poorly, call our Frisco office today. Our highly trained and skilled laser technician can help you achieve the look you desire for a clean slate. With enlighten laser tattoo removal, you can obtain faster and more effective results than other common laser removal treatments.
Related Procedures