About Laser Tattoo Removal
Enlighten laser tattoo removal is the first and only FDA-cleared device that uses three wavelengths and a dual pulsation. This means that it utilizes three lasers in one and both pico and nano technology to treat tattoos. This advanced system treats tattoos more quickly and it treats all skin tones and ink colors whereas most systems only treat 1 – 2 ink colors. If you are interested in learning more, call Novo Med Spa in Frisco, TX today. Our seasoned laser technician will be happy to sit down with you to perform a complimentary consultation.
Reviews
"This was my very visit to Nova Med Spa for the hair removal treatment and the Vitalize Chemical Pill. I had a very pleasant experience, not too much burning for both treatments. Stephanie was very informative and professional. She made me feel comfortable during both procedures. The ladies at Nova Med Spa were very welcoming."
- P.T. /
Google /
Jun 26, 2018
"The women are amazing at Novo MedSpa!! Leslie was very thorough on all the procedures and treatments they provide! I will definitely be back!"
- K.B. /
Google /
May 15, 2018
"Nice place the staff was wonderful."
- V.P. /
Facebook /
Jun 22, 2018
"I am obsessed with this place!! I have literally moved from the one Med spa I was going to for 6 years over to NOVO and couldn't be happier. I have seen more results in the little time I've been with NOVO then I had with my last Med Spa. I'm so happy to finally find a place who does whatever it takes to give you results. The staff is amazing and the girl who does my treatments is freaking awesome! Everyone should try this place out!"
- E.A. /
Facebook /
Jun 19, 2018
"I couldn't be more satisfied! I am so happy to have chosen this facility for my first procedure ever at the age of almost 44. Becky not only explained everything thoroughly but also helped me choose the best procedure for the procedures I am also interested in getting in the near future. I told her exactly the look I was going for my lips and she did an amazing job. My lips look so nice and naturally plump. I have received so many compliments on how she did an amazing job and they had never seen injected lips like mine. I am definitely a forever client from now on and will be also scheduling another appointment for the end of June for another procedure, I CAN'T WAIT!! Thank you Becky!!! Haven't felt so beautiful and confident in over 10 years and you helped me feel and look this way Today!!! ????"
- A.S. /
Facebook /
Jun 09, 2018
Previous
Next
Ideal candidates for laser tattoo removal are men and women who:
Want to remove one or more tattoos
Have undergone tattoo removal with other systems without success
Wish to remove a portion of a tattoo or fade a tattoo to have it redone
Have multiple ink colors like red, purple, blue, teal, and green
Desire a faster and cheaper method for tattoo removal with higher success rates
At the beginning of a laser tattoo removal session, patients will be seated or positioned comfortably in a treatment chair within one of our designated laser rooms. A numbing cream will then be applied to the target area and patients will be given specialized glasses to wear to protect their eyes during treatment. Our skilled laser technician will then use the enlighten laser device to trace the tattoo. Although laser treatments may be a little uncomfortable, the pain is very tolerable and many of our patients say it's worth it to have their tattoos removed.
The elighten laser system offers 40% fewer treatments than other devices, which means less money, faster results, and less pain. Patients may experience minor blistering or itching the following day but these symptoms should subside quickly. With the cutting-edge technology of enlighten, patients do not experience scarring like other tattoo removal systems. The cost and number of treatments will be dependent on the size of the tattoo. However, patients will see a noticeable difference after 1 – 2 sessions.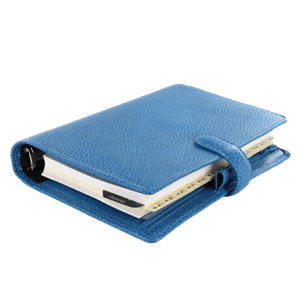 If you are experiencing tattoo remorse or wish to remove a tattoo that was done poorly, call our Frisco office today. Our highly trained and skilled laser technician can help you achieve the look you desire for a clean slate. With enlighten laser tattoo removal, you can obtain faster and more effective results than other common laser removal treatments.
Related Procedures