About the Vampire Facelift
A Vampire Facelift combines microneedling with platelet-rich plasma (PRP) and dermal filler injections to decrease signs of aging and create smoother, more even skin. Microneedling with PRP involves taking the patient's own blood to create a platelet-rich plasma serum and applying it to the skin after a microneedling treatment. The serum is able to sink into the skin through the tiny channels that are made with the microneedling procedure. Combined with dermal fillers, both procedures can help even the texture of the skin and diminish fine lines and wrinkles. At Novo Med Spa in Frisco, TX, we provide Vampire Facelift procedures to help our patients gain a healthier, more youthful complexion. To learn more, contact our office to schedule your consultation today.
Reviews
"Leslie is amazing, love this place!"
- J.H. /
Google /
May 18, 2018
"This is a great place to go in and not hear about all of your options in just about anything you are insecure about in your face or body. Very informative and no high pressure sales. Leslie is awesome!!"
- A.W. /
Google /
May 17, 2018
"The women are amazing at Novo MedSpa!! Leslie was very thorough on all the procedures and treatments they provide! I will definitely be back!"
- K.B. /
Google /
May 15, 2018
"Great experience at Nova Med spa for a 1st time injection. I was nervous to try but Becky was great and knowledgeable recommending the right solution for me. The results were instantaneous and love it!"
- J.J. /
Google /
Mar 14, 2018
"Novo med spa completely exceeded my expectations. The staff made me feel completely comfortable and at ease. Becky the RN has been performing my gainswave treatments and is very knowledgeable and professional. Since my treatments, I don't have to use any erectile dysfunction medications. I highly recommend Novo med spa"
- S.K. /
Google /
May 05, 2018
Previous
Next
A Vampire Facelift procedure can help to improve the overall look of the skin and diminish wrinkles. It can also be used to reduce scars, acne, and large pores. Additionally, dermal fillers can restore lost volume in the lips and cheeks, as well as sunken areas of the face. Prior to receiving a Vampire Facelift, one of our aesthetic professionals will consult with you about your desired results and suggest the best course of treatment for you.
The treatment will begin with the patient having their blood drawn. The blood will then be put through a centrifuge in order to make the PRP serum. A microneedling procedure will then be performed, followed by the application of the serum onto the skin. As the PRP serum is absorbed into the skin, the dermal fillers will then be injected into the previously discussed areas of the face. The skin will then be cleansed and moisturized.
Following the treatment, patients will be given the appropriate aftercare instructions. They should limit exposure to sunlight for some time after the treatment, but can typically return to their normal daily activities. Results can begin to appear immediately after treatment and continue to develop over time as collagen production is increased. For optimal results, patients may consider receiving a series of treatments.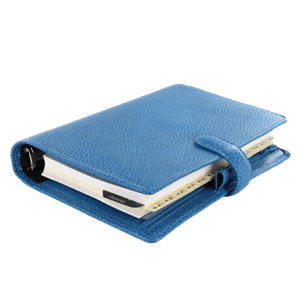 The Vampire Facelift is a beneficial procedure for those who are wanting to achieve healthier, youthful, and glowing skin. At Novo Med Spa, we are proud to provide this rejuvenation treatment for our patients. Contact our Frisco, TX practice to learn more about the Vampire Facial and to schedule a consultation.
Related Procedures