Hair loss is a major concern for many individuals, whether it is caused by age, genetics, hormones, medical conditions or even from styling practices and/or products. With recent advances in the industry of hair restoration research, new treatments have been created to help combat the problem. Platelet-rich plasma, or PRP, is an advanced nonsurgical procedure for individuals that produces remarkable results in slowing down, stopping, and reversing hair loss. PRP has shown promising outcomes in patients with alopecia areata and thinning eyebrows. Novo Med Spa of Frisco, TX offers PRP therapy for patients who are experiencing any stage of hair loss. By blending a powerful solution of growth factors and bioactive proteins, we can help strengthen the function of your hair, leading to longer, thicker, healthier locks.
Reviews
"I had such an amazing experience at Novo Spa! I felt so comfortable from the minute I walked in, thanks to the friendly and knowledgeable staff! My results were amazing and I can't wait to go back! Elizabeth knew how to make my lips look extra amazing and natural and my skin feels amazing after the silkpeel treatment!"
- K.L. /
Google /
May 08, 2019
"I absolutely love this place. The staff made me feel so welcomed and relaxed. Not only did I feel comfortable, but I saw real results. I have severe acne scarring and I saw great results from just one treatment. Stephanie was absolutely amazing. She thoroughly explained different facial treatments and which treatments would work best for my skin and the results I wanted to see. She was so kind and I can't wait to go back."
- A.R. /
Google /
Apr 17, 2019
"From the moment you walk in this place is adorable! Love the staff, Stephanie is incredible! They seriously fixed the my skin after years of struggling with acne and red spots. Go in for a consultation and they will recommend the best service for your skin!"
- H.W. /
Google /
Apr 14, 2019
"Novo Med Spa is WONDERFUL! I've received three IPL photofacials and the redness that I've lived with on my face for years is completely gone! Stephanie was great and made sure I was comfortable throughout the whole treatment. I highly recommend Novo Med Spa!"
- M.H. /
Google /
Apr 11, 2019
"This was my first laser treatment experience and Novo Med Spa went above and beyond my expectations. I came in for the IPL and Stephanie, my provider, was knowledgeable and professional from beginning to end. Her pleasant voice was relaxing and she was conscious at all times to make me feel comfortable during the procedure. All staff are friendly and I am looking forward to my next visit to Novo Med Spa as well as an improved complexion."
- M.S. /
Google /
Apr 02, 2019
Previous
Next
Any man or woman suffering from hair loss is essentially an excellent candidate for PRP hair therapy, but those with early hair loss typically yield the most favorable results. PRP is best used for patients with androgenic alopecia, which is a genetically determined type of hair thinning that most often occurs along the top of the head. In women, this could look like a widening part with regular hair thickness at the back of the head. Patients with parts of "weak quality" hair growth on the scalp with still functioning hair follicles usually have the greatest outcomes with PRP hair regrowth treatments.
A minimally invasive procedure, the PRP therapy is a short 60-minute in-office visit. The session begins with drawing a small amount of your blood and placing it in a special machine, which circulates the blood at high speeds to separate the platelets from the remainder of the blood components. Next, a local anesthetic is used on your scalp and the concentrated platelet-rich plasma is reintroduced into parts of your scalp that show hair thinning. Finally, microneedling is completed on the scalp to create micro-trauma and micro-channels into the skin, which activates the PRP and enables them to penetrate deep into the skin. Novo Med Spa's protocol for nonsurgical management of hair loss includes an initial treatment, and maintenance treatments about every nine months to one year.
There's absolutely no downtime following this procedure, with practically no limitations or restrictions. Sometimes patients may develop some redness, minimal swelling, and mild tenderness to the treated areas. These symptoms might last up to 48 hours. While results differ for each patient, cosmetic benefits are usually seen around 4 – 6 months after the first treatment and may continue to reveal themselves up to a full year following treatment. As PRP is not a permanent option for hair loss, repeat treatments are highly recommended every 12 – 18 months. It is crucial to remember that PRP does not grow new hair follicles in places where you are already bald. It is used to reverse the miniaturization of hair follicles so they will produce healthier, thicker, longer hair fibers.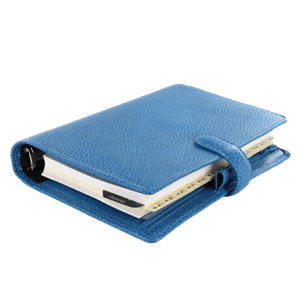 PRP therapy is a scientifically backed choice for people struggling to discover hair loss solutions. At Novo Med Spa, we are proud to provide innovative solutions to efficiently treat thinning hair. To hear more about PRP treatment sessions, we ask you to call our Frisco, TX office today.
Related Procedures