About Nonsurgical Rhinoplasty
Rhinoplasty is a common cosmetic procedure that changes or reshapes the appearance of the nose. While many people seek to have rhinoplasty surgery each year, not everyone requires surgery. For Frisco, TX men and women who are seeking subtle enhancements to the nose, an injectable filler, such as Juvéderm or Radiesse, can be used. By injecting a filler product into the top layer of the nose, height can be added. In addition, a filler can be used to help straighten an irregular curvature, improve projection, or fill in an imperfection. Known as "liquid rhinoplasty" or nonsurgical rhinoplasty, Novo Med Spa uses injectable fillers as an effective means to nonsurgically sculpt the nose. Our skilled injectors perform this treatment on patients who desire a more balanced, natural look. To schedule a consultation, we invite you to call Novo Med Spa for more information.
Common Cosmetic Complaints
Nasal Hump
Some patients have what is known as a nasal hump on their nose and this is a common reason for having nonsurgical rhinoplasty. The goal of this particular treatment is to inject filler above and below the hump for a straighter, smoother surface. This treatment works best for nasal humps that are smaller in size. During the consultation, if we feel the hump is too large, he will provide other options to consider.
Bulbous Nasal Tip (Rounded Tip)
A bulbous nasal tip is one that looks overly rounded. It is another common reason why men and women seek nose reshaping. This particular imperfection is caused by wide and separated nasal tip cartilage, which makes the nose appear wider. An injectable filler can be placed into the central area of the nasal tip to add projection and lessen the rounded appearance.
Shallow Nasal Height (Flat Nose)
A flat nose occurs when the nasal bones are shallow so the nasal tip tends to be broad or rounded. This can be corrected by injecting the filler product over the nasal tip cartilage, which gives the tip more definition. In addition, by injecting the filler directly into the nasal bone, it can add height to the nasal structure.
Cartilage Irregularities at the Tip
The tip of the nose, which is a delicate feature, is made up of a matrix of cartilage that can sometimes be seen through the skin. This is something that can easily be camouflaged with a filler product. In some patients, the cartilage can appear twisted under the skin. By using an injectable filler, the tip can appear softer and smoother.
Reviews
"Leslie is the best! Love the office! Great facility"
- J.L. /
Facebook /
Dec 04, 2018
"This is my favorite place to go and the only Med spa I'll go to!"
- M.P. /
Facebook /
Jan 25, 2019
"Novo Med spa is fantastic. Leslie is the best!!"
- C.B. /
Google /
Jan 08, 2019
"Leslie is amazing.  The staff @ novo med spa is also great.  I keep getting compliments on my skin and asked "who does my face?"  I would not go to anyone else"
- S.H. /
Yelp /
Jan 07, 2019
"Fabulous service!"
- D.G. /
Google /
Dec 28, 2018
Previous
Next
At Novo Med Spa, it is important to set realistic expectations with our patients. Nonsurgical rhinoplasty, while very effective for many men and women, may not correct or provide enhancement for larger imperfections. You would be considered a good candidate for liquid rhinoplasty if you want to:
Smooth and reduce the look of a nasal hump
Enhance the height of the nose
Straighten a crooked nose
Improve and increase the projection of the nasal tip
Reduce or eliminate nasal depressions and visible irregularities
Novo MedSpa offers Juvéderm and Radiesse fillers for nonsurgical rhinoplasty. This cosmetic treatment is performed in our Frisco, TX office and is ideal for men and women with minor imperfections that can be corrected without surgery. Those with moderately rounded tips, smaller nasal humps, small depressions, and other slight irregularities may be candidates for this treatment. During the consultation, we will assess all aspects of the nose to look at height, projection, and curvature, and evaluate which filler product will be best to use during treatment. After the consultation, the injection sites are marked and the designated filler product is injected in layers into the nose. The seasoned injectors perform liquid rhinoplasty in a precise and delicate manner, manually massaging the filler into place for the desired result. Both filler products can usually last for months until a touch-up is needed.
Once the procedure is complete, Novo Med Spa patients can expect minor swelling, redness, and some tenderness at the injection sites. These symptoms are temporary and usually go away within a couple of days. After treatment, patients are free to return to their daily activities. Although fillers can create a balanced look that enhances your natural beauty, routine treatments may be required to maintain optimal year-round results.
Frequently Asked Questions
How much does a nonsurgical nose job cost?
During your initial consultation, we will be able to discuss the exact cost of your unique treatment plan in detail. The cost of nonsurgical rhinoplasty will vary from patient to patient, as each case is different. Some individuals require more filler than others, depending on their specific cosmetic goals.
When are results visible?
Although results can be seen almost immediately, optimal results will occur after 2 – 4 weeks. After the procedure, there is some minor swelling and redness that may take a few days to disappear. These symptoms can be eased with a cold compress.
What filler is most commonly used for a nonsurgical nose job?
The most common fillers we use for liquid rhinoplasty are Juvéderm or Radiesse. Both are FDA approved for cosmetic enhancement of the nose and are safe. These filler gels can even be dissolved if you are not satisfied with the procedure. Our injectors have the highest level of expertise and is able to offer gorgeous, natural-looking results without surgery.
How long does a nonsurgical nose job last?
The longevity of your results will be dependent on the type of fillers used and your unique anatomy makeup. Results can last up to two years, but this varies by patient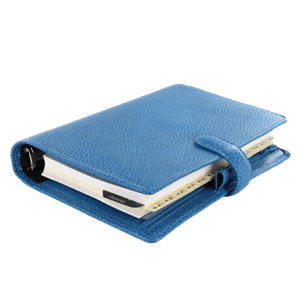 The nose is a key feature of the face. An attractive, appealing face is all about proportion and balance. With the help of Novo Med Spa, the nose can be reshaped to enhance your natural beauty. If the size, shape, and overall appearance of your nose bothers you and you would like to learn more about nonsurgical rhinoplasty, we invite you to call our Frisco, TX med spa to schedule your consultation today.