About Microneedling with PRP
Microneedling is a treatment that punctures tiny holes into the skin on your face, neck, or chest to stimulate skin repair. As an additional benefit, your platelet-rich-plasma (PRP) can be placed on the same areas after microneedling to help skin cells heal and to stimulate new cell growth. These two treatments together are often referred to as the vampire facial and can decrease the appearance of wrinkles, dark spots, large pores, scars, fine lines, and other skin conditions. The texture of your skin may be greatly improved to appear smoother and more even, without damaging the skin. If you would like to learn more about microneedling with PRP treatment, contact Novo Med Spa in Frisco, TX to schedule a one-on-one consultation.
Reviews
"I had such an amazing experience at Novo Spa! I felt so comfortable from the minute I walked in, thanks to the friendly and knowledgeable staff! My results were amazing and I can't wait to go back! Elizabeth knew how to make my lips look extra amazing and natural and my skin feels amazing after the silkpeel treatment!"
- K.L. /
Google /
May 08, 2019
"I absolutely love this place. The staff made me feel so welcomed and relaxed. Not only did I feel comfortable, but I saw real results. I have severe acne scarring and I saw great results from just one treatment. Stephanie was absolutely amazing. She thoroughly explained different facial treatments and which treatments would work best for my skin and the results I wanted to see. She was so kind and I can't wait to go back."
- A.R. /
Google /
Apr 17, 2019
"From the moment you walk in this place is adorable! Love the staff, Stephanie is incredible! They seriously fixed the my skin after years of struggling with acne and red spots. Go in for a consultation and they will recommend the best service for your skin!"
- H.W. /
Google /
Apr 14, 2019
"Novo Med Spa is WONDERFUL! I've received three IPL photofacials and the redness that I've lived with on my face for years is completely gone! Stephanie was great and made sure I was comfortable throughout the whole treatment. I highly recommend Novo Med Spa!"
- M.H. /
Google /
Apr 11, 2019
"This was my first laser treatment experience and Novo Med Spa went above and beyond my expectations. I came in for the IPL and Stephanie, my provider, was knowledgeable and professional from beginning to end. Her pleasant voice was relaxing and she was conscious at all times to make me feel comfortable during the procedure. All staff are friendly and I am looking forward to my next visit to Novo Med Spa as well as an improved complexion."
- M.S. /
Google /
Apr 02, 2019
Previous
Next
A good candidate for microneedling with PRP would be any individual looking to alter the appearance or texture of the surface of their face. Dry skin, uneven skin tone, coarse texture, age spots, loose skin, wrinkles, acne and scarring are skin conditions that could benefit from a microneedling with PRP treatment. This procedure can also be utilized to combat the effects of sun damage that may have caused skin to have a rough texture or hyperpigmentation.
Prior to the microneedling portion of your treatment, one of our healthcare staff will draw your blood for the PRP collection. The drawn blood will then be taken to our lab so it can undergo the separation process in which your stem cells, platelets, and growth factors will be turned into PRP. For the microneedling treatment, Novo Med Spa employs innovative technology to create small holes in your skin. The little needles that are used will not damage your skin but instead will help to stimulate the production of collagen. Once the microneedling is done, the PRP serum will be placed on the skin to sink in. After the PRP is fully absorbed, we will remove the serum and cleanse your skin.
Following your microneedling with PRP procedure, you could experience some regular effects such as swelling, bruising, and redness. You also need to avoid sun exposure or use protective measures when going outside. Final results are usually seen within several weeks, but in the meantime the skin will work to repair and heal itself.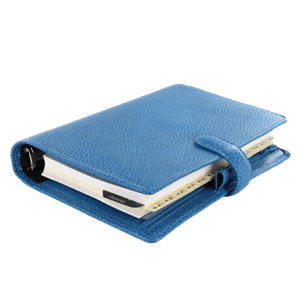 This microneedling procedure can be very useful for individuals looking to restore the original look and feel of their skin. It can help make skin look younger, smoother, firmer, and luminous. We invite you to learn more about this treatment by talking to a skilled member of our skincare team or by arranging a consultation at our Frisco, TX facility today.
Related Procedures