About Microneedling with PRP
Microneedling is a treatment that punctures tiny holes into the skin on your face, neck, or chest to stimulate skin repair. As an additional benefit, your platelet-rich-plasma (PRP) can be placed on the same areas after microneedling to help skin cells heal and to stimulate new cell growth. These two treatments together are often referred to as the vampire facial and can decrease the appearance of wrinkles, dark spots, large pores, scars, fine lines, and other skin conditions. The texture of your skin may be greatly improved to appear smoother and more even, without damaging the skin. If you would like to learn more about microneedling with PRP treatment, contact Novo Med Spa in Frisco, TX to schedule a one-on-one consultation.
Reviews
"Leslie is amazing, love this place!"
- J.H. /
Google /
May 18, 2018
"This is a great place to go in and not hear about all of your options in just about anything you are insecure about in your face or body. Very informative and no high pressure sales. Leslie is awesome!!"
- A.W. /
Google /
May 17, 2018
"The women are amazing at Novo MedSpa!! Leslie was very thorough on all the procedures and treatments they provide! I will definitely be back!"
- K.B. /
Google /
May 15, 2018
"Great experience at Nova Med spa for a 1st time injection. I was nervous to try but Becky was great and knowledgeable recommending the right solution for me. The results were instantaneous and love it!"
- J.J. /
Google /
Mar 14, 2018
"Novo med spa completely exceeded my expectations. The staff made me feel completely comfortable and at ease. Becky the RN has been performing my gainswave treatments and is very knowledgeable and professional. Since my treatments, I don't have to use any erectile dysfunction medications. I highly recommend Novo med spa"
- S.K. /
Google /
May 05, 2018
Previous
Next
A good candidate for microneedling with PRP would be any individual looking to alter the appearance or texture of the surface of their face. Dry skin, uneven skin tone, coarse texture, age spots, loose skin, wrinkles, acne and scarring are skin conditions that could benefit from a microneedling with PRP treatment. This procedure can also be utilized to combat the effects of sun damage that may have caused skin to have a rough texture or hyperpigmentation.
Prior to the microneedling portion of your treatment, one of our healthcare staff will draw your blood for the PRP collection. The drawn blood will then be taken to our lab so it can undergo the separation process in which your stem cells, platelets, and growth factors will be turned into PRP. For the microneedling treatment, Novo Med Spa employs innovative technology to create small holes in your skin. The little needles that are used will not damage your skin but instead will help to stimulate the production of collagen. Once the microneedling is done, the PRP serum will be placed on the skin to sink in. After the PRP is fully absorbed, we will remove the serum and cleanse your skin.
Following your microneedling with PRP procedure, you could experience some regular effects such as swelling, bruising, and redness. You also need to avoid sun exposure or use protective measures when going outside. Final results are usually seen within several weeks, but in the meantime the skin will work to repair and heal itself.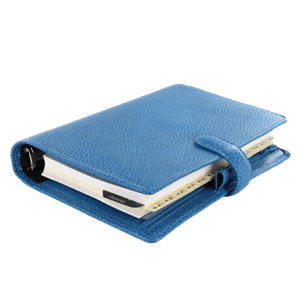 This microneedling procedure can be very useful for individuals looking to restore the original look and feel of their skin. It can help make skin look younger, smoother, firmer, and luminous. We invite you to learn more about this treatment by talking to a skilled member of our skincare team or by arranging a consultation at our Frisco, TX facility today.
Related Procedures