If you are bothered by how your skin looks because of dark spots, fine lines, or sun damage, Novo Med Spa can offer you a skin consultation at our Frisco, TX office to see if you could benefit from intense pulsed light therapy (IPL) with Cutera's xeo machine and LimeLight handpiece. An IPL photofacial is a treatment that rejuvenates the skin for adults with hyperpigmentation and wrinkle problems on their face and neck. IPL may not be an invasive procedure, but it can be very effective and produce amazing results. Our laser technician sends intense wavelengths of light that warm the skin just enough to set off the natural regeneration process and boost collagen production. As the added nutrients take effect, you should see a healthier layer with a more even tone and decreased spots of pigmentation.
An IPL photofacial works deep within the layers of your skin to treat many complexion blemishes (especially sun spots and brown lesions) with little or no recovery needed. Ideal candidates for an IPL photofacial at Novo Med Spa may have several problems with their skin, including sun damage, rosacea, hyperpigmentation (brown spots), wrinkles, rough texture, large pores, flushing, freckles, age and sun spots, or spider veins. Our laser technician will assess your skin to see if you are a candidate for an IPL photofacial during your private consultation.
For Darker Skin Types Too!
Novo Med Spa also offers patients with darker skin types the same effective IPL results as those with lighter or fair skin. Introducing the remarkable, advanced Pico Laser Treatment System — an IPL technology that works great for darker complexions. Ethnic skin and Asian skin care requires a more gentle and specific laser focus. The Picosure Focus laser provides skin rejuvenation for our patients with darker tones by decreasing pigmentation, minimizing noticeable acne scars, and diminishing enlarged pores. The Pico delivers an excellent outcome safely and effectively.
IPL Reviews
"NOVO Med Spa is amazing! I had an IPL done on my face and I am absolutely loving the results!! I cannot wait to return to for my next treatment. The facility is beautiful the girls were so genuine and friendly. Definitely will be my new go to place for all my skin care needs!!"
- T.J. /
Google /
Jan 19, 2018
"Leslie is awesome for IPL!! Barely felt a thing! She definitely knows what she is doing!"
- W.K. /
Google /
May 29, 2018
"Leslie did a great job on my skin with IPL last week. After years of sun damage I can already see an improvement in tone and texture. I'll have two more treatments and then just periodic upkeep. I can only image how it will look in a couple months. Thank you Leslie!!!Lore' c"
- L.C. /
Google /
Aug 07, 2018
Previous
Next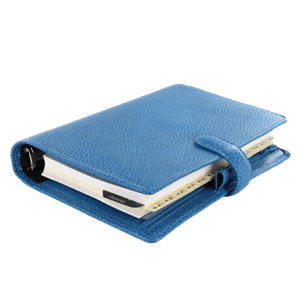 A photofacial is done inside our Frisco, TX office in about 20 – 30 minutes in one of our minor procedure rooms if performed alone. To start the process, our laser technician will clean and dry the skin to be treated before covering your eyes with shields. The photofacial is administered with a handheld device that will be passed over the skin emitting pulses of laser energy. While most patients will feel some discomfort during the photofacial, it is generally tolerable for the quick treatment time.
There is no recovery period associated with an IPL photofacial, but you will leave your appointment with your skin a little red and inflamed. This will go away on its own in about a day — it can be concealed with makeup if you want. Novo Med Spa recommends patients use an ointment on the skin to decrease irritation and speed healing. It also helps to take an anti-inflammatory medication to help ease swelling. After several days, the irregularities that rested under the skin will come to the surface and then begin to flake off. It's crucial to keep your skin protected from the sun at all times after an IPL photofacial and to not pick at your skin while it heals. While you should see visible results after the first session, your skin will attain the best results after several photofacial sessions. We recommend approximately 3 – 6 treatments scheduled around once a month at Novo Med Spa.
You probably didn't worry too much about your skin when you had clear skin, but now that environmental damage including wrinkles, brown spots, and other problems are developing, you now may be interested in treatments that correct your appearance. We invite you to learn more about photofacial treatments by calling our Frisco, TX office and scheduling a skin examination with our aesthetic team. With photofacial treatments at Novo Med Spa, we can go deep within the layers of damaged skin to help create a youthful glow and a smooth complexion.
Related Procedures