The jawline is an area of the face that can change with weight loss and age. For some, fine lines and wrinkles along the jawline simply need to be smoothed out. For others, genetics plays a role in the appearance of a weak or overbearing jawline. A nonsurgical cosmetic treatment that can be performed to enhance this area is jawline contouring with the help of dermal fillers and advanced sculpting techniques. Many times, when a jawline lacks shape and size, it can create an unappealing and weak feature. Fillers, such as Radiesse, can help enhance the size to create a fuller look and add definition. Fillers can also be used to help soften and reduce the appearance of wrinkles and sagging in the lower facial area. In addition, augmentation can be performed to sculpt the jawline using technologies, such as truSculpt ID and TempSure Envi.
At Novo Med Spa in Frisco, TX, Dr. Jerry Lewis performs many cosmetic improvements and for patients not wanting surgery, nonsurgical jawline contouring can achieve excellent results at a more affordable cost without a lengthy recovery. Call Novo Med Spa to learn more today!
Reviews
"I had such an amazing experience at Novo Spa! I felt so comfortable from the minute I walked in, thanks to the friendly and knowledgeable staff! My results were amazing and I can't wait to go back! Elizabeth knew how to make my lips look extra amazing and natural and my skin feels amazing after the silkpeel treatment!"
- K.L. /
Google /
May 08, 2019
"I absolutely love this place. The staff made me feel so welcomed and relaxed. Not only did I feel comfortable, but I saw real results. I have severe acne scarring and I saw great results from just one treatment. Stephanie was absolutely amazing. She thoroughly explained different facial treatments and which treatments would work best for my skin and the results I wanted to see. She was so kind and I can't wait to go back."
- A.R. /
Google /
Apr 17, 2019
"From the moment you walk in this place is adorable! Love the staff, Stephanie is incredible! They seriously fixed the my skin after years of struggling with acne and red spots. Go in for a consultation and they will recommend the best service for your skin!"
- H.W. /
Google /
Apr 14, 2019
"Novo Med Spa is WONDERFUL! I've received three IPL photofacials and the redness that I've lived with on my face for years is completely gone! Stephanie was great and made sure I was comfortable throughout the whole treatment. I highly recommend Novo Med Spa!"
- M.H. /
Google /
Apr 11, 2019
"This was my first laser treatment experience and Novo Med Spa went above and beyond my expectations. I came in for the IPL and Stephanie, my provider, was knowledgeable and professional from beginning to end. Her pleasant voice was relaxing and she was conscious at all times to make me feel comfortable during the procedure. All staff are friendly and I am looking forward to my next visit to Novo Med Spa as well as an improved complexion."
- M.S. /
Google /
Apr 02, 2019
Previous
Next
Jawline contouring is an aesthetic option for both women and men. If you are self-conscious because of the appearance of your jawline and chin, you may be considered for this treatment. Ideal candidates include men and women who:
Wish to fill dimples and wrinkles along the jaw or chin
Have creases along the lower portion of the face
Desire to improve lower facial sagging or drooping jowls
Have pockets of fat under the chin and jawline
Are concerned about an overbearing jawline
Feel their jawline structure is too small or weak
At Novo Med Spa in Frisco, TX, jawline contouring can be performed for many reasons using different techniques:
Injectable Fillers: Using an injectable filler, such as Radiesse, fine lines, wrinkles, mild to moderate sagging jowls, and imperfections, such as dimples, can be filled for a smooth result. In addition, Radiesse can be used to enhance the size and shape of the jawline by injecting the dermal filler into the lower face and massaging it in layers to help improve contour and size. Radiesse is a filler that is approved by the FDA and safe and effective to use for cosmetic enhancements. The result can last up to 2 years.
truSculpt ID: This is an advanced body contouring treatment that delivers RF technology to target, destroy, and eliminate stubborn pockets of fat along the jawline while tightening loose skin at the same time. With different speeds and settings, it can be used on larger areas of the body or even the most delicate features, such as the jaw and chin, for a more contoured, sculpted appearance.
TempSure Envi: This innovative treatment is sometimes referred to as a nonsurgical facelift. It delivers radiofrequency energy to heat the deep layers of the skin to stimulate collagen production. Over time, this helps tighten the skin for a younger look. Improvements made using this laser system are subtle, yet immediate. Wrinkles in the lower face and chin area can be diminished in a matter of a single treatment.
It is common to combine these treatments for an all-around enhanced jawline. Whether your goal is to increase or decrease the size, target loose skin, lines, and wrinkles, or sculpt the jawline for a better contour, these nonsurgical cosmetic treatments can deliver exceptional outcomes without surgery.
Jawline contouring creates attractive outcomes without surgery. During your initial consultation with Dr. Lewis, a full evaluation will be provided to see if you are a candidate for one of our in-office treatments. Patients should have realistic expectations and if one of our nonsurgical offerings cannot correct or enhance the feature you wish to change, we will offer different solutions to consider. Using a variety of nonsurgical methods, jawline contouring can create a proportionate and refined look for both men and women that can last months, if not years.
Frequently Asked Questions
Will jawline contouring fix my double chin?
In some cases, yes. truSculpt ID can reduce fat pockets under the chin while delivering a more sculpted look. Many times, a double chin can be corrected without liposuction using these advanced technology systems. Dr. Lewis will go over your options and his recommendations during your consultation.
Can I combine other facial treatments with jawline contouring?
Some patients combine jawline contouring with other facial treatments, such as BOTOX, a laser peel, or a different filler product to correct lines and wrinkles in other areas of the face. Combining nonsurgical treatments to address other issues on the face can result in an overall rejuvenation facial appearance. It can be difficult to tell on your own what procedure or procedures will be the most beneficial, which is why your consultation with Dr. Lewis is important. He can use his years of experience to help you create your custom plan.
Are there nonsurgical procedures to improve my chin?
To correct excess fat that's creating a double chin, Kybella injections are a minimally invasive treatment to improve the appearance of your chin. Kybella is approved by the Food and Drug Administration (FDA) to reduce fat in the submental area. This may be enough on its own or Kybella may be combined with a laser sculpting treatment for optimal jawline results. Talk to Dr. Lewis during your consultation so he can review your options and decide what is best to fit your goals.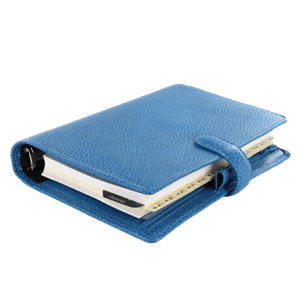 Jawline contouring has proven to be extremely beneficial to many Frisco, TX patients of Dr. Lewis. It can reduce the appearance of fine lines and wrinkles, improve facial sagging along the jawline, create harmony and balance, and offer an overall contoured look. If you do not like the look of your jawline, chin, or lower face due to aging, weight loss, or simple genetics and are seeking a nonsurgical way to enhance your appearance, we welcome you to contact Novo Med Spa and plan your consultation with Dr. Jerry Lewis to learn more about your cosmetic treatment options.