Novo Med Spa in Frisco, TX is thrilled to offer local men and women Biologic Skincare with Biologic Skin Resurfacing. Biologic Skin Resurfacing is based on cutting-edge biologic and stem cell treatment that uses allograft injections to reverse visible signs of aging. Allograft is a regenerative injectable that is administered through a fine needle to stimulate tissue repair for younger-looking skin. This treatment can also be combined with PRP therapy for even greater results. If you are unhappy with how tired or dull your skin looks but aren't ready for surgery, call our office today to learn more about Biologic Skin Resurfacing. This treatment can be easily administered to the face, neck, and chest to attain younger, smoother-looking skin.
Reviews
"I absolutely love this place. The staff made me feel so welcomed and relaxed. Not only did I feel comfortable, but I saw real results. I have severe acne scarring and I saw great results from just one treatment. Stephanie was absolutely amazing. She thoroughly explained different facial treatments and which treatments would work best for my skin and the results I wanted to see. She was so kind and I can't wait to go back."
- A.R. /
Google /
Apr 17, 2019
"From the moment you walk in this place is adorable! Love the staff, Stephanie is incredible! They seriously fixed the my skin after years of struggling with acne and red spots. Go in for a consultation and they will recommend the best service for your skin!"
- H.W. /
Google /
Apr 14, 2019
"Novo Med Spa is WONDERFUL! I've received three IPL photofacials and the redness that I've lived with on my face for years is completely gone! Stephanie was great and made sure I was comfortable throughout the whole treatment. I highly recommend Novo Med Spa!"
- M.H. /
Google /
Apr 11, 2019
"This was my first laser treatment experience and Novo Med Spa went above and beyond my expectations. I came in for the IPL and Stephanie, my provider, was knowledgeable and professional from beginning to end. Her pleasant voice was relaxing and she was conscious at all times to make me feel comfortable during the procedure. All staff are friendly and I am looking forward to my next visit to Novo Med Spa as well as an improved complexion."
- M.S. /
Google /
Apr 02, 2019
"I LOVE Novo!! I am always beyond pleased with my results, especially with Stephanie. I have been to other med spas and Novo is above the rest!"
- R.L. /
Google /
Mar 27, 2019
Previous
Next
Ideal candidates are men and women who want to rejuvenate their skin to attain an overall refreshed and younger-looking profile. Biologic Skin Resurfacing has many benefits, including:
Diminishing the appearance of dynamic wrinkles and fine lines
Reducing the size of your pores for a more seamless look
Improves skin tone and texture for a brighter, smoother finish
Amends the appearance of thin or aged skin
At the start of your procedure, you will be seated comfortably in one of our private treatment rooms. The target area will then be cleaned to remove any oils or makeup and a topical numbing cream will be applied, if desired, for extra comfort. Allograft tissue will then be injected in the designated area(s) on the face, neck, and chest with a fine-gauge needle. Many of our patients opt to combine microneedling and/or PRP with their Biologic Skin Resurfacing for even more dramatic results. A topical trophic cream may then be applied to the treated area to enhance the skin repair process. Typically, Biologic Skin Resurfacing takes about 30 – 45 minutes to complete.
Once your treatment is complete, you will be free to return to your daily routine. It's normal to experience minor swelling or redness near or around the injection sites after your treatment. These symptoms are temporary and usually dissipate by the following day. However, if you are combining microneedling and/or PRP therapy with your treatment, you can expect a longer recovery period. Typically, patients can resume wearing makeup three days after their Biologic Skin Resurfacing. Your skin will continue to rejuvenate and improve in the weeks that follow. Optimal results yield a smooth, glowing appearance. Your friends and family will wonder how you attained such radiant, natural-looking skin.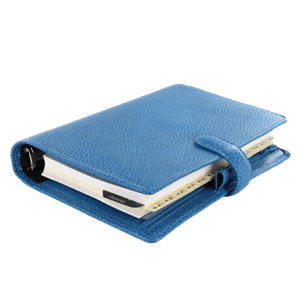 Biologic Skincare with Biologic Skin Resurfacing can reverse the visible signs of aging and the adverse effects of the environment (heat, low humidity, pollen, and airborne allergens) has had on your skin to restore a youthful appearance. If you want to refresh your overall appearance without surgery, call Novo Med Spa in Frisco, TX to learn more about Biologic Skin Resurfacing. Our certified team of skin care professionals will be happy to sit down with you to talk about your cosmetic needs and goals. You deserve to look just as youthful as you feel.