Biologic Hair Restoration
Hair loss is common in both men and women. In women, it can be caused by poor nutrition, stress, age, illness or hormones. In men, hair loss is a bit more specific in that it shows a progressive pattern that is triggered by a hormone known as DHT or in some cases, passed on through heredity. There are a number of treatments available to slow hair loss and rejuvenate the scalp so that new hair can begin to grow. Biologic Hair Restoration, offered by Novo Med Spa in Frisco, TX, is a new hair restoration treatment designed for both men and women that re-vascularizes the subcutaneous tissue in the scalp so that a healthy environment can exist for the formation of new hair growth. With Biologic Hair Restoration, each hair follicle receives the needed nutrients, growth factors, and vital proteins that are necessary for promoting normal follicular function. This helps create the conditions for new, healthier hair growth.
Biologic Hair Restoration is a hair loss rejuvenation treatment for patients who are experiencing thinning hair and have areas of weak quality hair growth on the scalp. Patients will not have complete hair loss or be bald, but rather, still have functioning hair follicles that would benefit from hair regrowth treatments.
Reviews
"I've had several treatments over the past few months at this spa from Elizabeth with fantastic results. Elizabeth has done my Microneedling, PICO Genesis, Laser Genesis, and most recently my Botox. I have to say after several treatments and procedures, I am happy with the results. I've seen an improvement in my skins texture, the removal of sun damage, and pore size. It was very evident that Elizabeth is an experienced RN when she took the time to actually measure and mark for my Botox. Not everyone I've received Botox from in the past has taken the time to do this, so it was sort of refreshing and comforting knowing my injector wasn't just "winging-it." Elizabeth's attention to detail, knowledge, and professional, friendly attitude is exactly what you want and expect from a Med Spa. I will definitely be back!"
- C.C. /
Google /
Feb 26, 2019
"My first Botox experience could not have been better than it was at Novo! The staff was friendly and professional. Elizabeth made me feel comfortable and took her time explaining the process and listening to exactly the look I was going for!"
- E.S. /
Google /
Feb 22, 2019
"Wonderful experience. Staff was friendly and knowledgeable . Elizabeth performed my prp facial with easy and care !"
- C.T. /
Google /
Feb 14, 2019
"This is my favorite place to go and the only Med spa I'll go to!"
- M.P. /
Facebook /
Jan 25, 2019
"Fabulous service!"
- D.G. /
Google /
Dec 28, 2018
Previous
Next
After a thorough consultation to assess if Biologic Hair Restoration is right for you, treatment can take place right inside our Frisco, TX med spa. The average Biologic Hair Restoration treatment can be completed in about a 45-minute procedure. A local numbing medication will be applied to the scalp to help control discomfort during treatment. A Biologic Hair Restoration treatment uses a small needle, which injects allograft tissue into the thinning areas of the scalp. Biologic Hair Restoration is engineered based on cutting-edge biologic and stem cell therapy.
After the treatment, your scalp may be tender so don't rub or manipulate the treated area for 24 hours. With Remane injections, patients will notice new hair growth, as well as a decrease in additional hair loss. An increase in hair strength and density is also a result.
How does this work? Cellular factors stimulate the formation of new blood vessels restoring blood flow to the follicles while simultaneously preventing the further shut down of the remaining, weakened follicles. A triggering response induces cellular expansion while at the same time, restarting follicle production in the newly resupplied area on the scalp. The period of direct improvement effects lasts as long as 20 weeks, and the repaired scalp tissue will continue to support newly grown hair for years to come.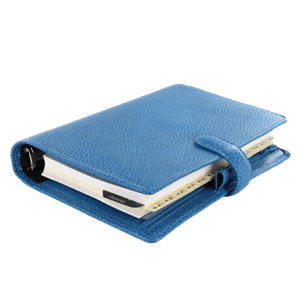 Remane hair therapy is a scientifically backed treatment option for men and women struggling with hair loss and hair thinning, and looking to discover effective solutions. At Novo Med Spa, we are proud to provide the latest solutions in hair rejuvenation to effectively treat thinning hair. To learn more about the treatments we offer and to schedule your appointment, call our Frisco, TX med spa today.