truSculpt 3D is a noninvasive fat reduction and body contouring treatment that uses advanced radio frequency energy to destroy fat cells. It can be used on almost anywhere on the body but is most commonly used in areas such as the abdomen, thighs, buttocks, flanks, and back. It is also safe and effective for all skin types. At Novo Med Spa in Frisco, TX our aesthetic team works closely with our patients to create customized truSculpt 3D treatment plans to address specific cosmetic concerns. Call our Frisco office today to schedule a private consultation with one of our Med Spa professionals.
Reviews
"Stephanie was Great! She told me my options and treated my skin for acne and scars. So happy with Novo Med and the service they provided"
- A.B. /
Google /
Oct 09, 2018
"Very friendly, professional and informative staff. I was able to make an appointment the next week and was seen right away in the office with no wait time."
- J.T. /
Google /
Sep 18, 2018
"The women are amazing at Novo MedSpa!! Leslie was very thorough on all the procedures and treatments they provide! I will definitely be back!"
- K.B. /
Google /
May 15, 2018
"I had such an awesome experience at Novo! The staff is so welcoming and Leslie was absolutely AWESOME! She did an awesome job with my lip fillers and even fixed a few things that other spa's had messed up on. I am beyond happy with my results and will definitely be going back! 10/10 would recommend!"
- E.S. /
Google /
Sep 15, 2018
"NOVO Med Spa (Frisco) is by far one the highest quality and hospitable places I ever been. From a gracious, welcoming staff, excited too help form a more confident you. Specifically as a male though, I have had multiple therapies performed at NOVO Med in particular. From the unreal TruSculpt Laser Therapy I went through, and lost over 6 inches in my waist and continuing. I also undergo the Plasma Rich Platelets (PRP) Therapy Treatment for Alopecia ( Early Bald Man Syndrome....). I continue the qtrly maintenance therapy to this day and has been worth every cent (Inquire for more detail about the full treatment itself). I also have no issue discussing about how I get the best Botox Therapy at NOVO too, great pricing; killer result, and I am as opinionated as hell. Every part of the spa is very professionally run and I most like how the staff talks you through every part of any procedure. Ultimately it boils down to who your entrusting your body to. The team at NOVO is rock solid and have continued too impress myself and others as I have introduced friends to the growing #NovoGlow!!!!Feel free to reach out or ask questions!"
- B.B. /
Google /
Sep 10, 2018
Previous
Next
Ideal candidates for truSculpt 3D are those who:
Have a body mass of 38 or lower
Have stubborn fat pockets that are resistant to exercise
Are not pregnant or trying to get pregnant
Do not have metal implants, a pacemaker or internal defibrillator
Since truSculpt 3D is noninvasive, there is no need for anesthesia. The treatment uses a handheld radio frequency device that specifically targets and heats fat cells. The handpiece is heated to 45 degrees Celsius and applied to the designated area. Most patients describe the sensation feeling like a hot stone massage. truSculpt 3D can treat up to four different areas in one session. Treatments usually take 15 – 30 minutes per target area.
Patients may experience a little tenderness, redness, or mild irritation afterward but these symptoms will subside gradually. truSculpt does not disrupt or harm the skin, as it specifically targets fat cells. It focuses on dimension, definition, and depth to tighten the skin and reduce fat cells. The results often decrease circumference by 1 – 3 inches and diminish fat cells by 25 – 35% in just one treatment. Multiple sessions may be performed at 6 – 8 week intervals but our estheticians can provide more specific recommendations during a consult.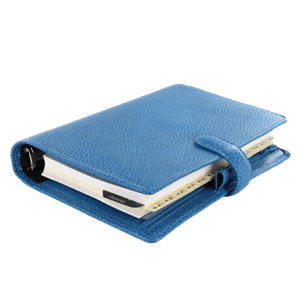 If you are near or at your goal weight but have specific trouble areas that are nonresponsive to diet and exercise, truSculpt 3D may be the solution for you. Call our front desk today to schedule a consult with one our highly trained team members to learn more.
Related Procedures