About Cellulite Reduction
Cellulite is something that affects nearly every woman, causing dimples and other blemishes to appear on the skin in areas such as the buttocks and legs. In fact, the appearance of cellulite is one of the most common complaints we hear among female patients that visit our Frisco Med Spa. When cellulite can be visibly seen it can greatly diminish your self-esteem and cause you to shy away from wearing shorts or other clothing for fear of showing off your lower body. Our team at Novo Med Spa in Frisco, TX understands how difficult it can be to lose extra fat and tighten skin on your own through diet and exercise. That's why we are pleased to offer nonsurgical cellulite reduction treatments to our patients that help smooth out problem areas and offer a sleeker silhouette. We perform a combination of acoustic wave therapy (AWT) and TempSure Envi treatments to both break down fat cells through ultrasound waves and tighten the skin through radiofrequency energy. We encourage you to contact our office to learn more about cellulite reduction, and how it can benefit you and help you regain the confidence you've been looking for.
Although cellulite can affect anyone, it affects women 90% more than men. This procedure is designed for patients who are wanting to eliminate the appearance of cellulite, specifically in the buttocks and thigh areas, as well as tighten sagging skin simultaneously. By combining both the ultrasound and radiofrequency energy emitted from the acoustic wave therapy and TempSure devices, we can help individuals who are struggling with fat deposits and wrinkled, loose skin. However, it is important to note that this procedure is not a weight loss solution and you should be at a stable, healthy weight in order to achieve the ideal results. Cellulite reduction is also a good option for women looking for a noninvasive alternative to surgical lifting procedures, as this treatment produces little to no downtime and pain.
Reviews
"This was my very visit to Nova Med Spa for the hair removal treatment and the Vitalize Chemical Pill. I had a very pleasant experience, not too much burning for both treatments. Stephanie was very informative and professional. She made me feel comfortable during both procedures. The ladies at Nova Med Spa were very welcoming."
- P.T. /
Google /
Jun 26, 2018
"The women are amazing at Novo MedSpa!! Leslie was very thorough on all the procedures and treatments they provide! I will definitely be back!"
- K.B. /
Google /
May 15, 2018
"Nice place the staff was wonderful."
- V.P. /
Facebook /
Jun 22, 2018
"I am obsessed with this place!! I have literally moved from the one Med spa I was going to for 6 years over to NOVO and couldn't be happier. I have seen more results in the little time I've been with NOVO then I had with my last Med Spa. I'm so happy to finally find a place who does whatever it takes to give you results. The staff is amazing and the girl who does my treatments is freaking awesome! Everyone should try this place out!"
- E.A. /
Facebook /
Jun 19, 2018
"I couldn't be more satisfied! I am so happy to have chosen this facility for my first procedure ever at the age of almost 44. Becky not only explained everything thoroughly but also helped me choose the best procedure for the procedures I am also interested in getting in the near future. I told her exactly the look I was going for my lips and she did an amazing job. My lips look so nice and naturally plump. I have received so many compliments on how she did an amazing job and they had never seen injected lips like mine. I am definitely a forever client from now on and will be also scheduling another appointment for the end of June for another procedure, I CAN'T WAIT!! Thank you Becky!!! Haven't felt so beautiful and confident in over 10 years and you helped me feel and look this way Today!!! ????"
- A.S. /
Facebook /
Jun 09, 2018
Previous
Next
Acoustic Wave Therapy: The appearance of cellulite is caused by lack of proper circulation within the connective tissues, resulting in the stiffening of these tissues that creates a dimpling texture on the skin. This treatment uses ultrasound energy to increase blood flow and disrupt the connective tissues, as well as ignites collagen, improving the tissue's elasticity and strength. AWT is usually delivered using a handheld device that does not cause pain and should be comfortable. The sensation can be compared to a warm massage with some vibrations.
TempSure Envi: This is a noninvasive treatment like acoustic wave therapy that requires no downtime afterward. Unlike other systems, no anesthesia or skin cooling is needed during your TempSure Envi procedure, so you can return to home or work right after the treatment. TempSure Envi uses radiofrequency energy to tighten skin by igniting collagen production through the heat emitted from the device. Each session usually takes about 45 – 90 minutes and will be performed in conjunction with acoustic wave therapy to maximize results.
At Novo Med Spa, we combine acoustic wave therapy with the TempSure Envi system to reduce cellulite. You will need a series of eight treatments (two treatments per week) with at least 24 hours in between sessions. You will receive AWT two times a week and TempSure one time a week. Combining the two treatments creates the best outcome by breaking down the cellulite with the AWT, and smoothing out the skin and improving the collagen through the TempSure Envi. Since both treatments are noninvasive, you should not experience any downtime and can return to your normal activities right after each treatment. You can begin to see visible results over time, with gradual improvement after each session and as the collagen process begins to progress. It may take several weeks for your full results to take effect. Afterward, it is important to maintain a healthy lifestyle in order to preserve your outcome and prevent more cellulite from appearing.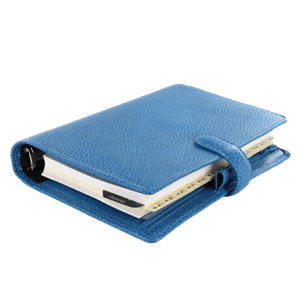 No need to turn to surgery or spend hours in the gym trying to reduce your cellulite. With our nonsurgical cellulite reduction treatments, you can look tight and toned without downtime or an invasive, painful procedure. We combine both acoustic wave therapy along with TempSure Envi radiofrequency energy treatments that help to eliminate fat cells, while also stimulating new collagen and tightening the skin for a smoother, firmer look. Call Novo Med Spa today in Frisco, TX to learn more about if you're a candidate for this revolutionary treatment, and how we can help you achieve the confidence and look you've been wanting. We look forward to scheduling your visit and working with you throughout your treatment process.